Ideas
6 Ideas for Your Fall Wedding
Enter to win a 2.6 lab grown diamond ring, complimentary suit or tuxedo rental, photography and day-of coordination.
After Lauren Conrad baked apple pies for her wedding, we started thinking about the creative ways you could use this classic fall fruit to turn a cool autumn celebration into a hot party. Read on for our favorite apple wedding ideas...  
1. Drink up! 
Why did we stop drinking "apple-tinis"? Well, because everyone else started. We say, bring back your favorite apple liqueur from yesteryear or try something new: hard cider with a spritz of Fireball whiskey to add a punch. (Just be sure to offer up some un-spiked cider or it won't be long until all your guests start bobbing for apples that aren't there.)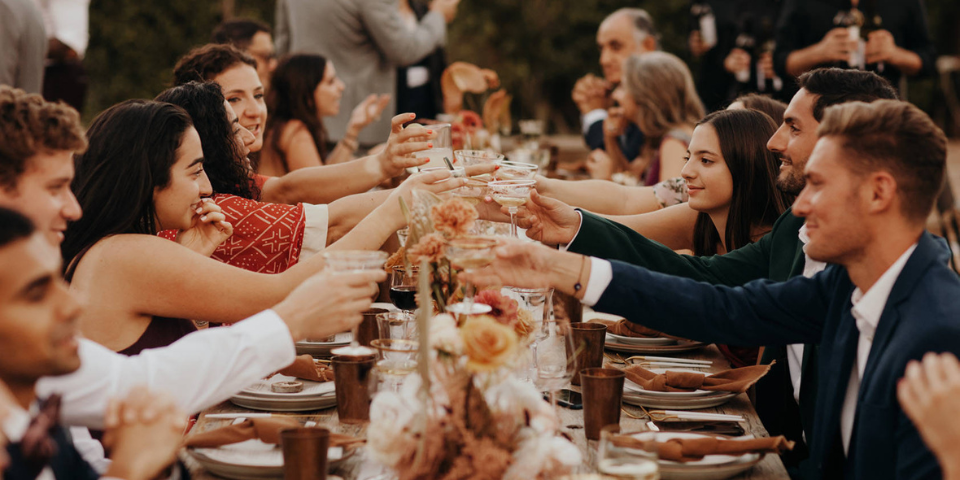 ---
2. Destination: orchard. 
It's no secret that a farm can provide the perfect big-day backdrop; put an autumn twist on this trend and get married in an orchard. It's a great setting for a family-friendly affair, and will allow your guests to leave with an inexpensive, memorable party favor. You'll have everyone saying, "Wow, she sure knows how to pick 'em."
---
3. Serve up a fall fondue. 
Caramel. Cheese. Honey. Almond butter. There are so many fantastic fondue possibilities to pair with apples of all varieties. Because apples are so traditional, we suggest making the dips as exotic and unexpected as possible. You can make the idea simpler by creating apple and cheese platters and putting up a sign with suggested pairings. And if you're feeling really adventurous, have a candy-apple-making station during dessert instead of cake. We love this as a festive finale to wrap things up. 
---
4. Work fruits into your decor. 
Some of our favorite ideas? Have your florist work them into your centerpieces or use them as escort cards. Because they come in so many varieties, you can choose your perfect red, or use a mix of red, yellow, pink, and green fruits to set the scene.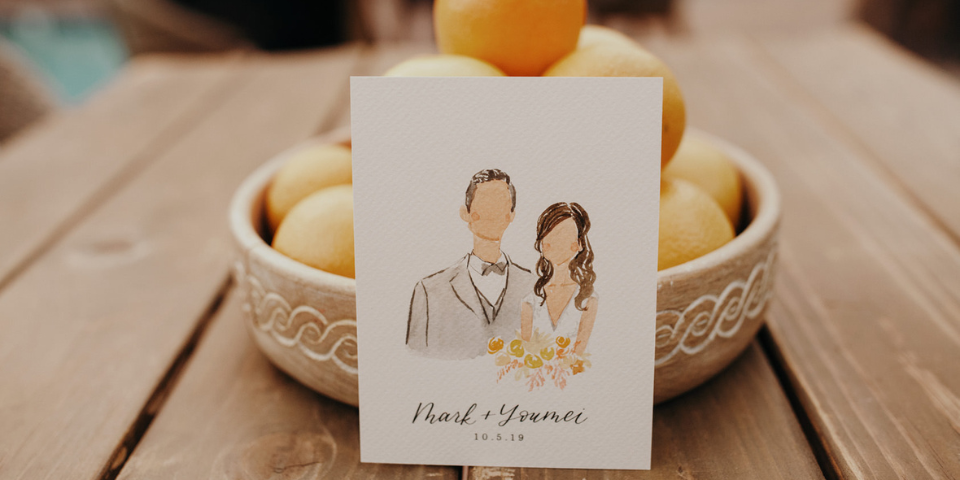 ---
 5. Paint them up pretty. 
Because the shape of an apple is so recognizable, you can paint them unusual colors and guests will still know what they are. While you can't go wrong with a coat of gold spray paint or a little glitter, we think neon hues or punchy, matte pastels (like 
radiant orchid
 and 
mint green
) would be perfect for a hip modern fete. 
---
6. Go beyond pie. 
We loved the idea of apple pies, but apples can be used to create delicious donuts and cake too. For a healthy alternative, try buying dried apple slices or chips in bulk, adding your favorite spices, nuts, and toasted coconut, and serving instead of candy or mints.
Plan your wedding like a pro.