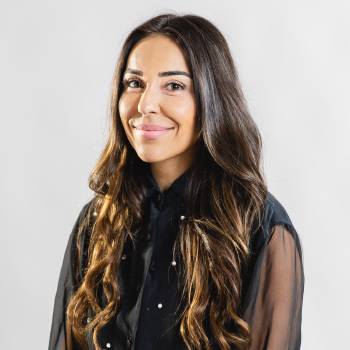 Biography
Kellee Khalil is a serial entrepreneur, author, and brand builder. She has been profiled personally and professionally as the go-to on-air marketing and business expert in a myriad of global and national media outlets. In 2012 Kellee launched Loverly, the digital destination for modern couples planning their wedding. In 2018 she joined Engage Media Group, a brand development agency and venture studio with offices in New York and Los Angeles. She works with startups and Fortune 500 companies to produce head-turning campaigns that inspire and convert.
Kellee graduated from University of Southern California in 2006.
About Loverly
Loverly is a loved and trusted digital destination platform for modern couples who want to simplify their wedding planning process. Since launch in 2012 we have built an incredible library of articles, planning guides and resource checklists to help the ease of planning your big day. Oh and did we mention that we have an entire network of wedding planners, photographers, florists, designers, and real couples that we work with and spotlight to ensure an authentic and informative approach to wedding planning. We cover everything from wedding fashion, planning etiquette, wedding DIY's and how-to's and all the latest wedding planning trends so you can stay informed for your wedding day. If you see something that doesn't seem up to date, please let us know by emailing us at brand@loverly.com.
See All Authors