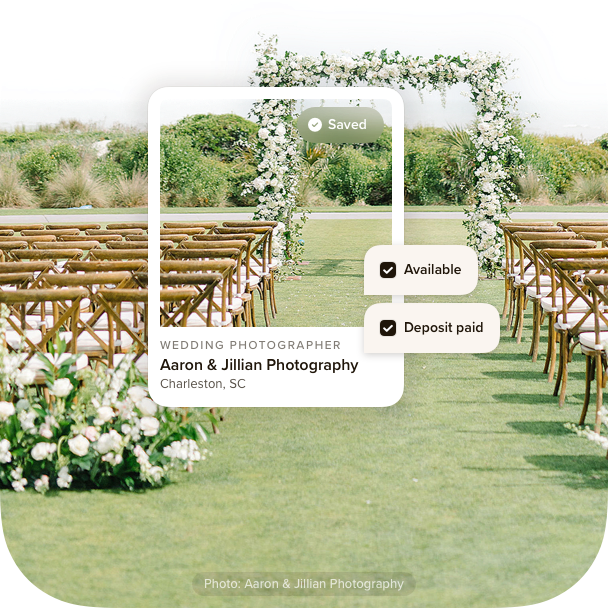 free wedding planning tools
The Ultimate Vendor Manager
Discover, manage, and track all of your vendor communication in one place.
Research local vendors and add them to your tracker
Manage vendor contact information, proposals, and availability
Track vendor contracts, payments, and to-do's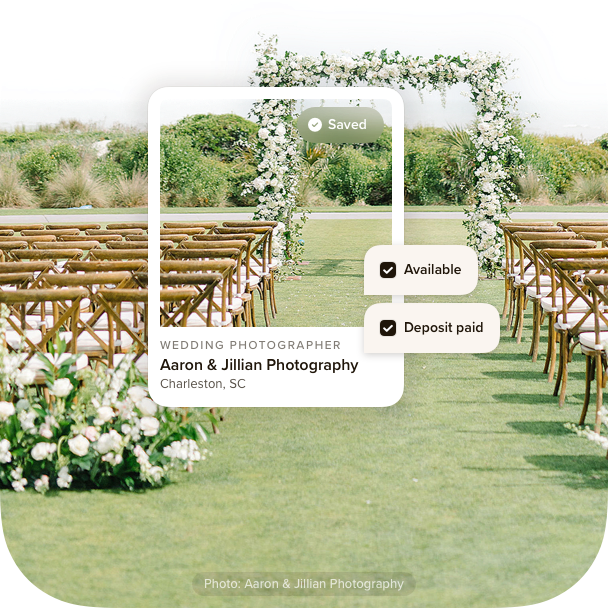 Research and Add Vendors
Browse through recommendations from our wide range of vendors including photographers, florists, stylists, venues and more or search for vendors by category and/or location. Already have some vendors in mind? Custom add them directly into your vendor manager tool to automate your outreach and manage vendor details.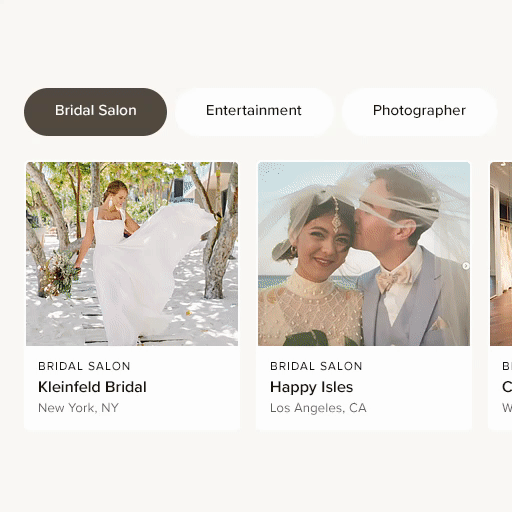 Manage Outreach and Vendor Information
Ready to start hiring? Easily organize vendor contact information, upload proposals, compare pricing, and review availability all in one place while adding notes about each of your vendor interactions.
Streamline Tasks and Track Vendor Payments
Manage your planning and budgeting by easily creating your vendors' to-dos and syncing them with your wedding checklist, updating deposit status, and tracking vendor costs and payments to ensure a flawless execution within your set budgets.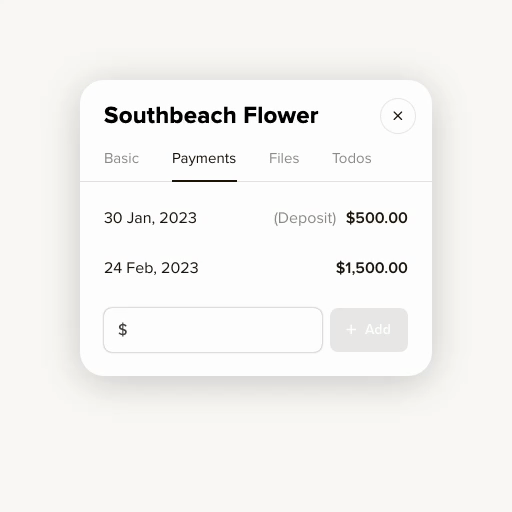 We're ready, when you are.
Everything you need to search, manage and track your vendors is one click away.
Frequently Asked Questions
How do I keep track of vendor information when I am still researching?
Can I keep track of vendors for all of my wedding celebrations as well as my wedding day?
How can I keep track of all of my vendors' contact information?
How will I keep track of all my vendor payments?
Am I able to organize all of my vendor documents on Loverly?
Am I able to share my vendors' information?
Discover More Free Wedding Planning Tools