The Perfect Shoes for Every Type of Wedding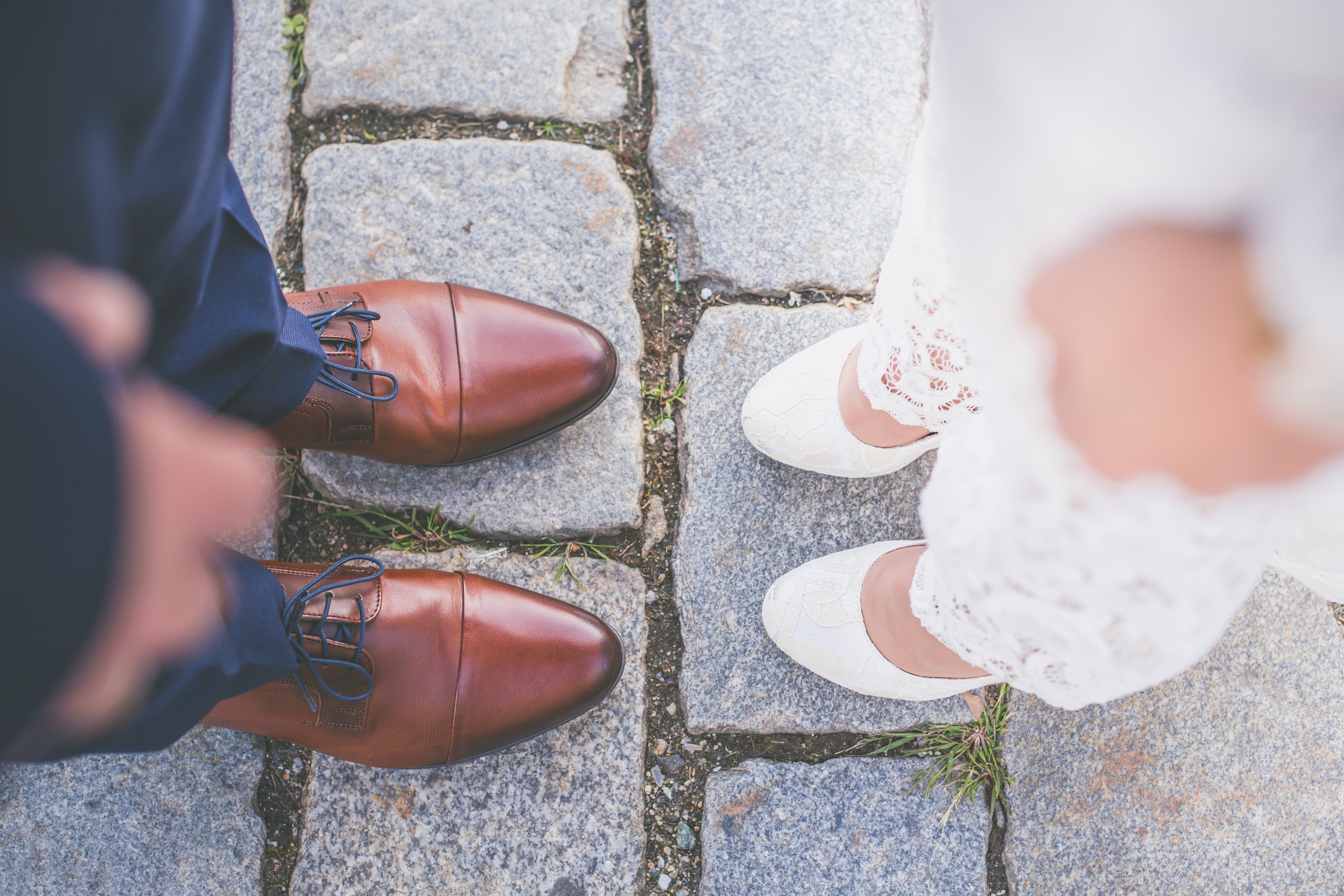 White heels at a wedding
Unless you're doing the boho-beach thing and getting married barefoot, you're probably going to want to wear shoes on your wedding day. But before you get caught up looking at all of the amazing wedding shoes out there, consider where you're getting married and how that might affect your choice in shoes. Here are our suggestions for the perfect shoes for five different venues. 
Any style of shoe that falls within your religious guidelines will work here, but one thing to consider is that the altar and steps in a church can be super, super slippery. So try a studier stacked heel or wedge; if you must wear stilettos, scuff up the bottoms first to avoid tumbling down the aisle. 
If you'll be walking around on the grass, opt for pretty wedges (or flats!), which will keep you from sinking into the ground with every step. And bring along some pretty rain boots just in case. 
 If you or your bridesmaids want to wear shoes to your beach wedding, stick to flat sandals. With so many amazing glam styles available these days, they are just as dressy as heels...and way more sand-friendly. 
Cowboy boots, of course! If boots aren't your style, stick to closed-toe pumps; heeled sandals are pretty, but might mean your feet end up pretty dirty. 
Wear shoes that breathe! Think leather open-toes...and wear them around for a few hours before the big day to be sure you're not going to end up with sweaty, stinky feet before the first dance. 
I love flat boots under a dress for winter, but if you want to wear heels, try dressy booties or heeled boots, which look seasonal and stylish (and pair perfectly with cozy tights). Or just slip into comfy Uggs when you head outside. 
Stories you might like