What To Get For the Pup Who Has Everything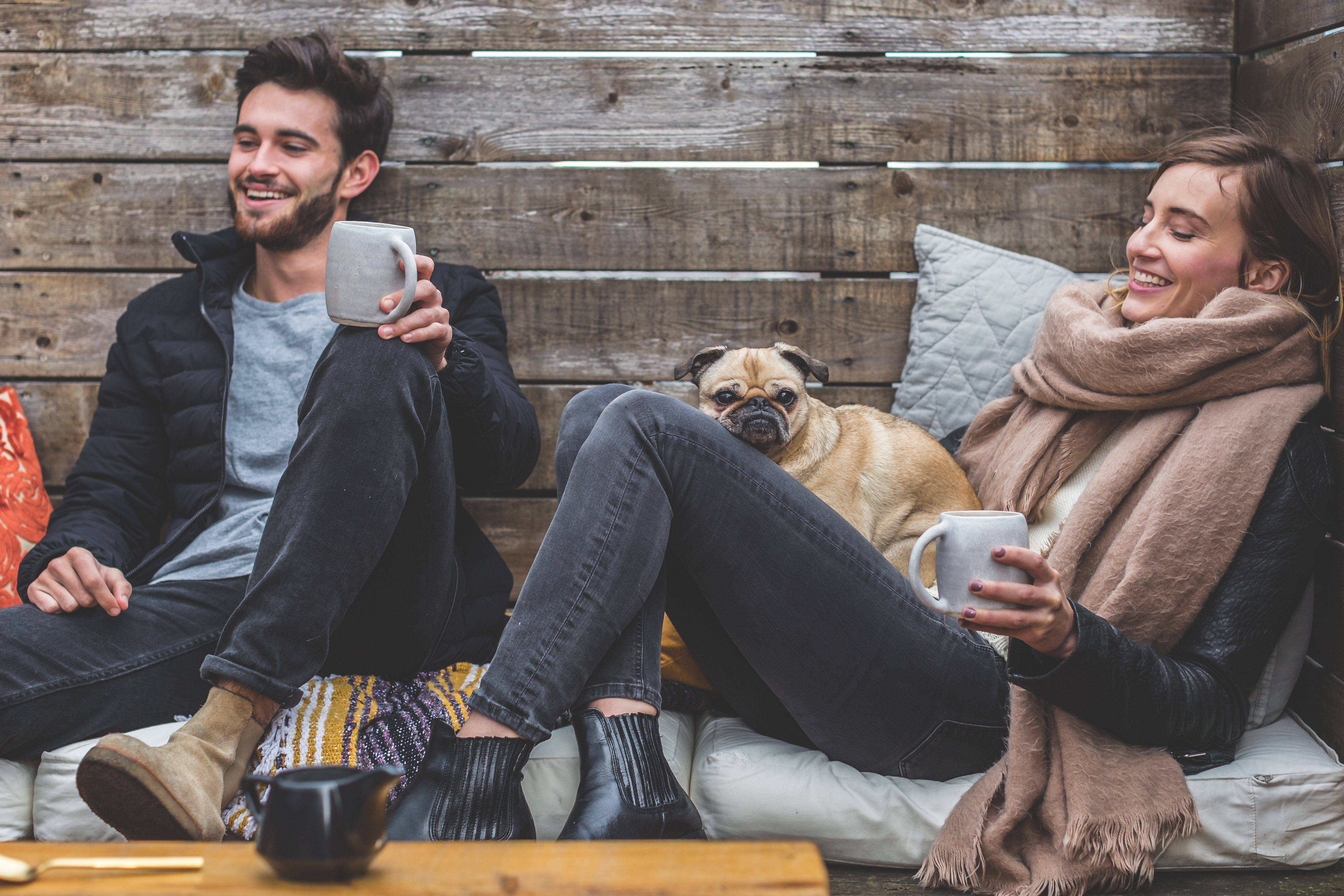 Like many of us dog lovers, I have a tendency to spoil our family dog, Bailey. How can you blame me, when he buries his nose in my couch looking for his old toys in such an adorable way? I love our guy, but the thing is, I'm skeptical about getting him new toys because he's very particular: he only buries his favorite toys in the couch, but many of the rest of them just sit on the floor. When he was a puppy, I used to spend $40 per month on toys and treats alone (those bully sticks can get expensive)! But, in trying to find a (much) more wallet-friendly way to keep Bailey entertained, I found the absolute best gift you could get for any dog, any size, any personality.
My neighbors told us about
BarkBox
, a company that sends you a box of "paw-picked," curated treat and toy service to keep their dogs happy every month. When they say "paw-picked", they mean it: they really do have dogs in office to test every toy and treat included in each box! Each box comes with innovative toys that are built to last, 2 all-natural bags of treats, and a chew, curated from the month's unique themed collection. Their treats are made exclusively in US and Canada. So while the toys are super creative and fun, the treats are something you can feel good about giving to your dog.
This sounded so cool to me because it would take the hassle out of going to the pet store so often just to bring home toys that my dog rejected after a few sniffs. I could trust the BarkBox dog experts. They even have a BarkBox full of extra durable items for pups who like to play rough with their toys, like my neighbor's dog, Wiggles. Plus, if your dog doesn't like one of the items in the BarkBox, you can send it back and their Happy Team will replace it free of charge.  That made me feel a lot better, because at least I had that extra cushion of support if Bailey didn't care for the toys. Though my neighbor assured me that we were both going to love them.
So I tried it for myself. It was really easy to sign up, and before I knew it, I had my own BarkBox waiting for me outside my house. When I opened the door, Bailey started spinning around and jumping like he hadn't done in a long time! Once I opened it, he tore in. He immediately grabbed at everything and was so overwhelmed with joy, he couldn't decide which toy he liked the best. Even after a few weeks, all the toys stood up to his teeth and lasted much longer than I thought. We had so much fun with the theme, and every theme in the next month gave us something to look forward to.
Bailey and I are having so much fun with the whole experience. I trust
BarkBox
for their expertise; they really are dog people to the utmost degree. I know that every month, Bailey and I will get some extra quality bonding time together, which is the best gift of all.    
The folks at BarkBox are extending a special offer to our readers! Get Your FIrst Box for only $21/month.
Unlock My Offer
More like this