10 Ways to Keep the Romance Alive as You Plan Your Wedding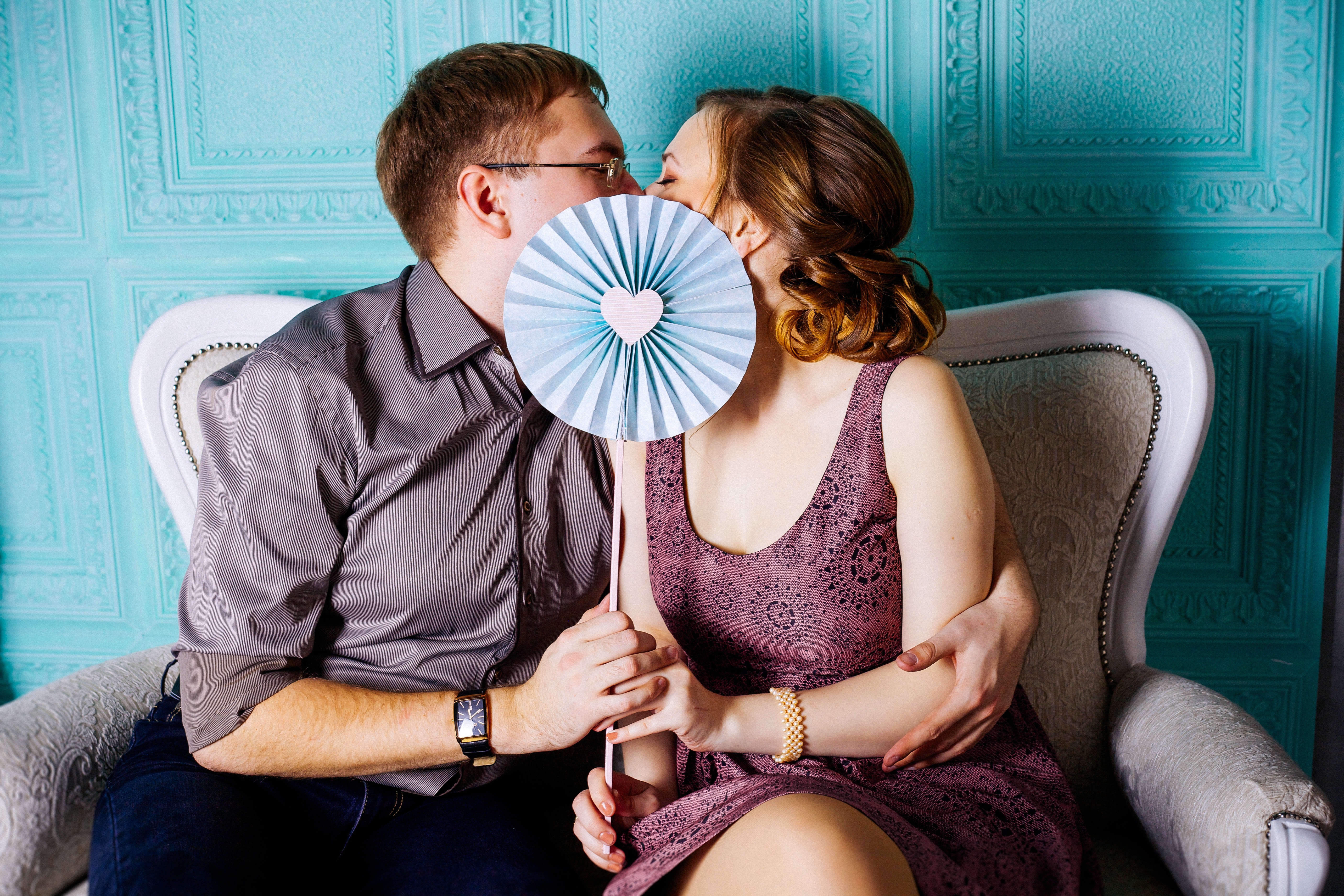 There are few things more exciting than diving into
wedding planning
, but after a few months, all that stress you've been feeling can start to take its toll on
your relationship
. And before long, things can become a little, well, platonic between the two of you (no, talking about seating charts isn't sexy). So while you're going through all those contracts, fittings, and tastings, make sure you're taking time to enjoy your other half, too. Not sure how? Here are 10 ways to keep your love alive and well until the big day arrives.
1. Make a date night.
 Talking through the guest list over a glass of wine might seem like some nice together time, but it does NOT count as a date. Happy hour with your college crew may be a good stress release, but it isn't a date. Your cake tasting, although fun, isn't a date. Date night means the two of your taking time to just BE together. No checklists, no friends, no stressful conversations. If you're stumped for inspiration, check out our list of 20 date ideas under $20!
2. Go old school.
Look back through your texts, Instagrams, and gushy emails to friends from those early dating days, and relive some of your best moments all over again. It will help remind you why you
fell in love with your partner
in the first place. Take things one step farther by showing those texts and emails...it will start a fun conversation about how you guys started out. Ah, young love.
3. Get good at staying in.
Many sites serve up personal chefs, cooking instructors, and dinner parties on demand. Blue Apron bring gourmet meals (and pre-portioned specialty ingredients) to your door. All that's left to do is kick off your shoes, pour a glass of wine, and get down to business (we're talking about eating here, but also, we like where your head's at).
4. Include each other.
While spending time apart is important for the health of your relationship, so too is being a cohesive unit. Instead of planning a GNO every Friday night, see if some of your girlfriends would be willing to invite their partners along for a double (or group!) date. You never know if your significant other and your BFF's significant other were destined to be besties too!
5. Get your nest on.
After the wedding, "nesting activities" sometimes go by another name: chores. Before you're hitched, however, you can still get away as treating them as fun new couple-y endeavors. Host a painting party complete with wine, cheese, and paintbrushes. Practice your best cartwheels and handstands as you mow the lawn. Play "Never Have I Ever" as you walk around Home Depot. Doing your "chores" together makes for a totally productive bonding sesh.
6. Get healthy together.
Guess what? Most gyms, wellness centers, and sports leagues don't require a marriage certificate to sign you up as a couple right this minute. So get movin' and have fun!
7. Take a "mini-moon" now.
Whether it's a staycation, a day trip, or one last three-day weekend hurrah between now and your big day, taking time is key to staying in sync. Don't wait until the honeymoon to block out the outside world and just be together.
8. Drop your "fiancé" status like it's going out of style.
You only have so long to use the "f" word. Planes, trains, dinner reservation lines…they're all fair game for working in the phrase "We just got engaged!" and seeing where it gets you. And hey, if it gets you nothing more than "Congrats!" and a smile, that's fine too.
9. Rediscover the city where you fell in love.
Find sites to cruise local experiences (some of which you couldn't access on your own) at a steal. From underground jazz clubs and after hours museum nights to public lectures and walking tours, nerding out à deux has never been so romantic.
10. Make wedding planning more fun...and remember to take time off from wedding planning.
If it feels like the wedding is taking over your lives, designate your date nights wedding-conversation-free zones. Or find ways make wedding planning more fun. You know what makes assembling wedding favors a blast? Wine. (Beer or vodka works too!) And never underestimate the thrill of registering in-store equipped with a registry scanner gun. It's addictive—and a really great way to turn a mundane wedding task into an unforgettable outing.
Read on for more relationship advice:
9 Ways to Have a Happy, Healthy Relationship IRL
7 Small Wedding Planning Wins That Are Totally Worth Celebrating
5 Activities That Will Absolutely Make You Fall More in Love
Stories you might like