5 of the Juciest Wedding Drama Stories We're Absolutely Obsessed With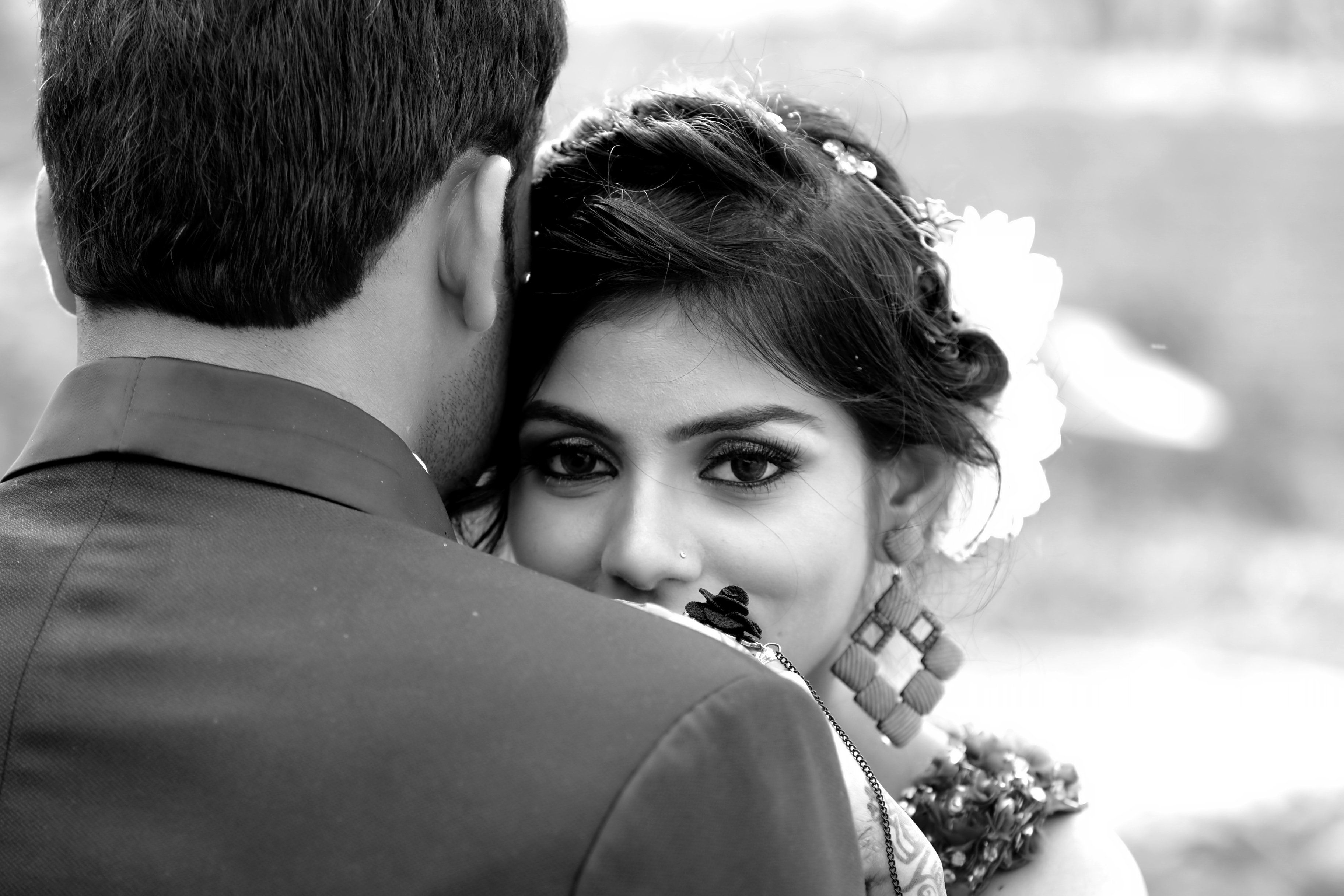 A bride and groom on their wedding day.
Wedding planning is hard during the best of times, but these days even a pin drop could send the most reasonable bride down the rabbit hole... So we're here to help you let off some steam! Check out some of these crazy stories — they may help you feel a little better about your own drama or at least laugh about it for now!
"My Family is Turning into Gremlins Because of my Small Wedding"
This bride describes her situation as a "doozy," and oh boy do we agree. The couple in question have been doing long distance for four and a half years and had planned the wedding of their dreams before the pandemic hit. Lo and behold, the wedding gets postponed, and everything is up in the air while the bride and groom are left to pick up the pieces and make do. Eventually, they come to a solution that (seemingly) works for everyone! They'll do a micro wedding in a state that has less-than-strict COVID gathering regulations — don't worry, everyone will be wearing masks and social distancing! — and then they'd do a backyard movie night screening The Princess Bride. Adorable, right? How could you not love this idea, right? Well according to the bride, someone wasn't very happy about things...
"Everyone was super understanding and grateful for the precautions. Except my mother. I was so freaking excited for this small wedding and feeling good about everything, but now, it's totally gone now. I've always been extremely close to my family, but as we near the wedding, they are continually pushing me away."
Apparently, on top of all the wedding planning responsibilities, this bride has also been managing a falling out with her mother's side of the family due to them using, "terrible, disgusting racist language on social media, [which she] very politely" informed them was "vile and wrong." She went on to explain that, "this caused me to receive insane amounts of texts from all of them, and they even hunted down my address of where I live and were flaunting it. I felt extremely unsafe so blocked all of them from social media/having any way to contact me."
So let's just put this all into perspective here... this poor bride planned an entire wedding, then replanned that same wedding because of an actual honest-to-goodness pandemic, and is having to deal with family drama on top of all that? We would not wish that on our worst enemies! And let's just say, mom hasn't been entirely helpful either. In fact, she lost it while video calling the groom about what food they would be serving. According to the bride, "She went off about how 'COVID is fake and she will not come near me or wear a mask to hug me the day of the wedding, her family hates her because of me, I'm keeping planning 'secret' from her, and that everyone in both families thinks I'm high maintenance and out of control.'"
Thankfully, her Maid of Honor was able to pump her back up and assure the bride that she was being "the opposite of dramatic through this insane process," (again planning and replanning a wedding during a pandemic) and that "she was pissed everyone is just walking all over [the bride] while [she makes] concessions for them." Honestly, this maid of honor deserves a gold star! We truly feel for this bride, who is already going through so much, but at least she has an amazing friend to get her back to business. Best of luck to the bride, groom, and family of gremlins though!
This Bride Doesn't Want Her Dad Walking Her Down the Aisle in a Wheelchair
Let's just get this straight... With no judgment to the bride as an overall person, not allowing someone to do something exclusively because they are in a wheelchair is literally the definition of ableism. Plenty of people have incorporated wheelchairs into their wedding whether they're their own or their loved ones'. And it's great! Just look at this gorgeous photo below.
According to the bride, her dad was in a terrible accident a few years ago that left him paralyzed from the waist down. She relates, "Our relationship has always been really good, but I hate seeing him in pain and admittedly try to avoid seeing him because it just makes me uncomfortable."
When the bride privately reached out to her mother about having her uncle walk her down the aisle instead, she blamed this on the fact that a wheelchair would "add complications" to the wedding such as having to widen the walkway and leaving her father unable to "hold [her] arm or give [her] a proper hug." To which her mom was understandably, "outraged," and her father was "absolutely devastated." Again, this is literally ableism and clearly has led to a ton of interfamily drama. But our main question is... what defines a "proper" hug if someone in a wheelchair can't give it?
As an alternative, check out this helpful example of how to fully commit to the wheelchair aisle-walk shared by a commentator on the original post:
"I went to a wedding where the Bride hired one of those fancy motorised wheelchairs for her father for the day (he is completely paralyzed from the waist down). And he steered it down the aisle and the bridesmaids pretended to get run over and jumped into the crowd while the bride sat on the arm of the chair and screamed wheeeeee!!"
Now that bride knows how to have a good time — even if it's a little nontraditional!
This Bride's Sister Told Her She Was "Insensitive/Cruel" For Having a Wedding At All
Listen, love doesn't always work out for everyone... but there's a limit to our sympathy. This bride shares that she and her sister were originally supposed to get married within a year of each other, with the bride who is writing the story sharing that her and her partner made deposits on their wedding plans within weeks of her sister's wedding... a wedding that never ended up happening. In absolute heartbreaker for us all, the sister was left at the altar. Side note: the supposed-to-be groom who showed up late and then informed her he wouldn't be marrying her in front of an entire church of people? Complete jerk.
Now the bride-to-be had always planned on an intimate wedding day, with a guest list of around 60 people for food and dancing after the short ceremony. However, months after her sister's original wedding date, the bride had a phone call with her sister who "asked if [her] wedding was still going ahead. [She] said of course it was, why wouldn't it be?" Well, the next week, while on the phone with her mom, the mom informed the bride-to-be that she should be toning down her wedding. No, not just talking about the wedding, as the bride originally assumed, but the actual wedding itself. All the way down to "[the bride], [her] husband, [their] son, and [the] husband's parents in the registrar's office. When [the bride] asked why [the mom] and [her] dad weren't listed she said they'd need to be with [her] sister."
If you're feeling confused at this point, don't worry, so were we! Somehow it would be too painful for someone who was left at the alter 11 months prior to see her own sister get married? And what's more, now the bride's parents wouldn't be attending either? Now, don't get us wrong: getting left at the altar is an experience we wouldn't wish on anyone, and we certainly don't want to minimize the pain, grief, and embarrassment that this bride-to-be's sister went through. But insinuating that your sister is insensitive and cruel for even having a wedding, let alone one that you refuse to attend, feels like a lot.
The bride and her husband-to-be have now decided to postpone the wedding anyway (NOT because of her sister's demands, but due to the pandemic) and are hopeful that more time and space will allow wounds to heal and for the family to be there to celebrate another marriage. We'll keep our fingers crossed for them!
The Overzealous Coworker Who Keeps Online Shopping
It's wonderful when you are close with your coworkers. It makes the workday much more enjoyable, and you even have some built-in buddies for drinks or dinner. And hey maybe you even invite some of them to your wedding, if you feel like that's appropriate. You know what's never appropriate though? A coworker buying you a wedding dress. You read that right. This bride says that there's a very sweet, older woman who she works with who she has shared many details of her fiance and engagement with. Then this woman offered to buy her a wedding dress. Literally. The bride politely refused, saying it was an incredibly generous gesture but too much for her to accept.
And then... a dress shows up. As the bride says, "It was poorly made with cheap material, and it looked terrible on me. I am average built and this made me look like I had an 8.5 months pregnant belly and HUMONGOUS hips!!!...Needless to say, I will not be wearing it to my wedding." To make matters even worse, the coworker then went even further and ordered the bride a hairpiece to wear with the dress — after the bride had already said "no" yet again. It wasn't just a hairpiece either but a cheaply-made tiara that didn't fit on the bride's head. Now, it's one thing to deal with competing fashion tastes at bridal boutiques with people you invite to be there. It's another whole beast to actually possess items that you dislike, all because a woman who is closer to a stranger than a friend bought them for you.
Oh, but we're not done. The coworker continued to want to talk wedding fashion details, even after the bride tried and failed multiple times to return the offending items. The next step? More dresses! According to this woman, the bride needed four dresses for the occasion: one for engagement photos, one for the rehearsal, one for the ceremony, and one for the reception. Now, plenty of brides do this exact thing, wanting to be fashionable and comfortable regardless of the occasion. But c'mon lady, not everyone makes the same decision, and the bride avidly told her that she would not be purchasing more than one dress. Well, she didn't have to because another dress showed up for her — this one was from Old Navy and three sizes too big.
Now, there's nothing wrong with trying to help out a coworker, but we can all agree that this woman left the line behind about three online shopping orders ago. Whether this woman is just lonely or is really hoping to snag a wedding invite, a wedding dress is simply something that you cannot buy for another person, especially after they have said no!
Momzilla In The Making...Only Six Days After The Engagement
Family can be some of the most fantastic people on Earth, but sometimes they really do surpass logic. This bride and her fiance just got engaged, a week before posting this. They got engaged while on vacation with the fiance's father and his wife, who have been married for over twenty years. Upon returning from vacation, the engaged couple went to celebrate the good news with the fiance's mother, her husband, the fiance's brother, and his longtime girlfriend. Should have been a lovely family occasion, right? Wrong.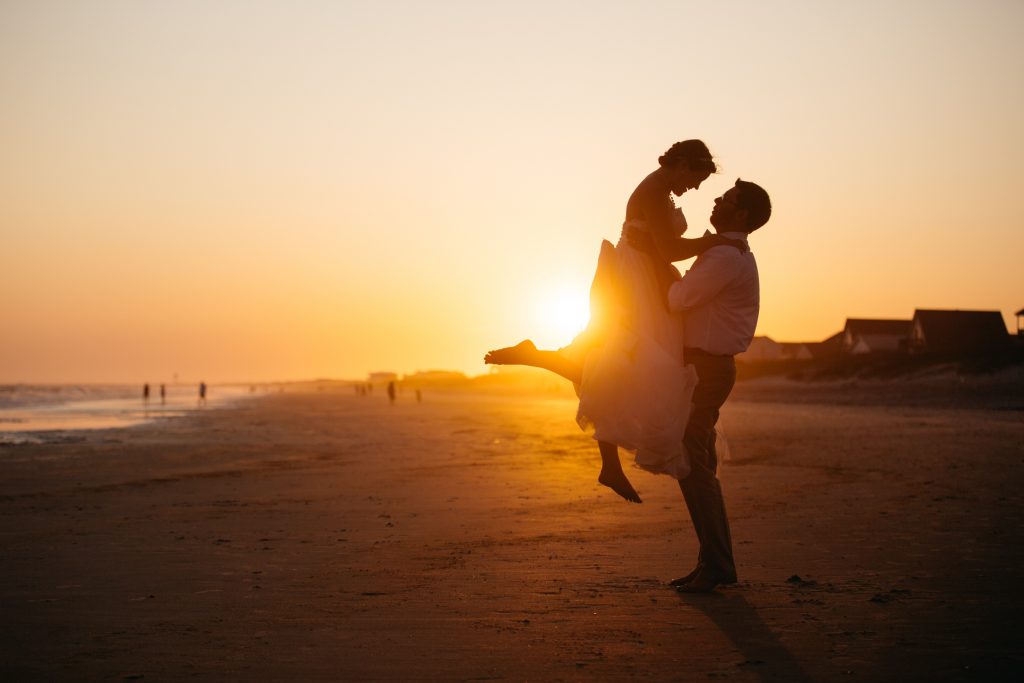 The mother immediately starts critiquing everything from the size of the guest list to the setting of the stone in the ring. The bride-to-be has a large and close extended family and feels adamant about inviting all of them to their wedding, and her fiance has no problem with this, as he isn't as close with his extended family. However, Mom seems to think this will cost way too much money and doesn't get why she needs to invite all of them (remember, this is not her daughter but her son's fiance). What's more, when they were showing vacation photos, the mom refused to look at any photos of her ex-husband and her new wife — who, in case you forgot, have been together for over twenty years.
Needless to say, the lunch ended with the engaged couple incredibly stressed out. The bride says, "My fiance was so discouraged that his side of the family did a complete 180 and wasn't even happy for him...No one could just be happy, it was immediate anxiety and worrying and problem-finding."
So who calls the next day? His mom! She starts talking about money again and asserts that none of the money that his father is giving him should be used on the ceremony and can only be used on a down payment on a house. "First of all, no one told her that his father was even contributing, and secondly it's not her money!... Once he started to explain this firmly, she pulled that she was "losing service" and hung up. She hasn't called him back."
All of this, and it's only been six days since they got engaged. We're wishing the best of luck to this couple and navigating a less-than-supportive family in the next couple months. Hopefully, Momzilla will calm down a bit and remember that, above all else, the most important thing is her son's happiness.
More like this