14 2021 Wedding Trends You're Definitely Going To See This Year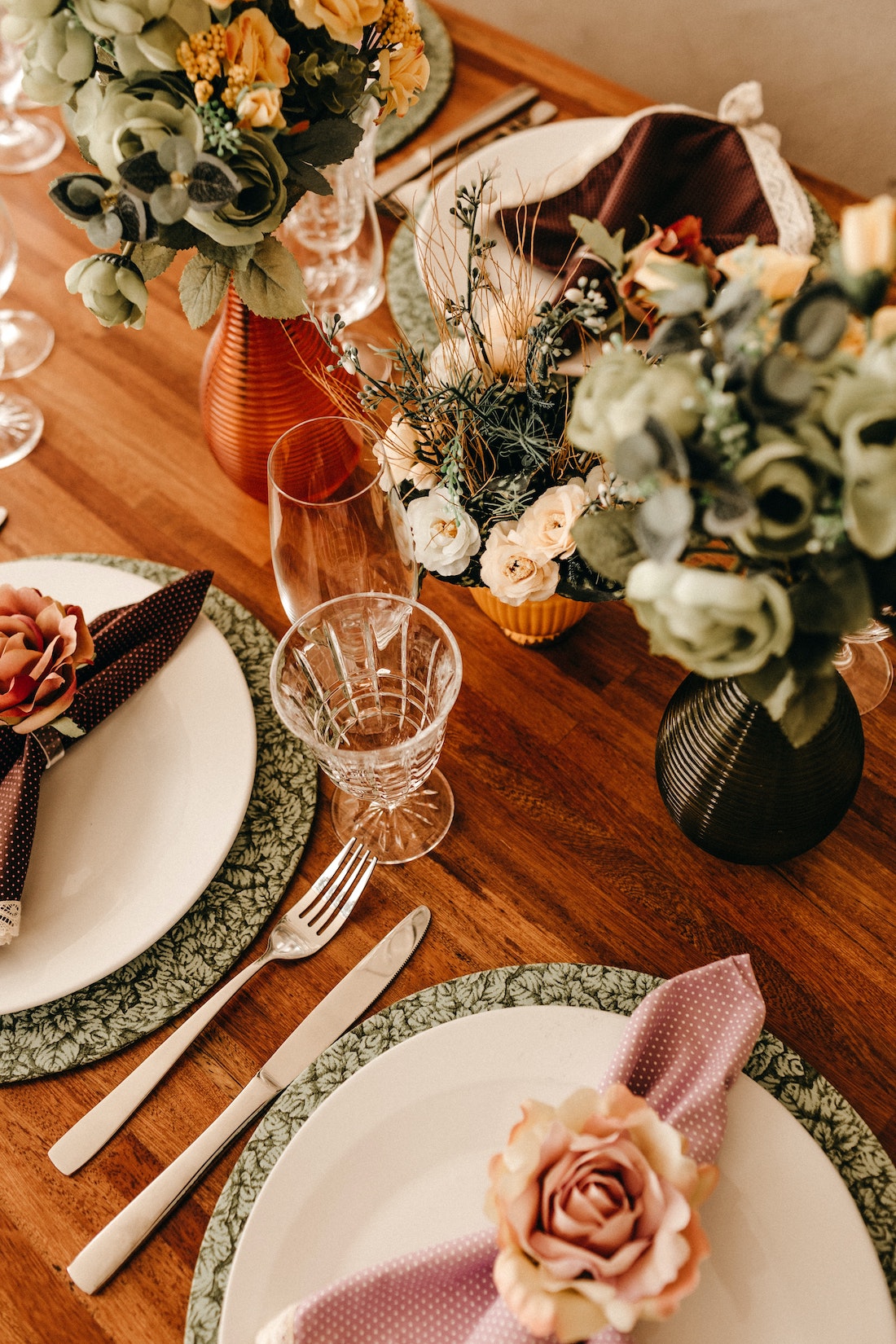 To say that the year 2020 affected weddings is a bit of an understatement: anyone in the know would agree that 2020 completely upended the wedding industry. Large, lavish weddings with upwards of 150 guests didn't just go out of style, they were actually subject to restrictions, cancellations, and even fines. Many couples chose to push their weddings back months or even years, while some opted for small, intimate celebrations that were much different than what they had imagined. 
All of that being said, it's a little difficult to imagine what weddings are going to be like throughout 2021. There are some wedding trends for this coming year that do seem like a sure thing but considering all of the unpredictability we just went through, it's hard to say if these will stick around for a while. 
Still, here's a look at some of the wedding trends you can expect to see in 2021 according to experts in the industry. The coronavirus pandemic may have changed weddings for a while, but it certainly isn't going to stop them completely! 
You can thank social distancing rules for the biggest wedding trend as of late: micro weddings. Even with a coronavirus vaccine making the rounds, micro weddings are sure to continue to trend throughout 2021. Couples will focus more on creating small, intimate guest lists rather than inviting every relative they've ever known. The 2020 shift to smaller venues, like backyards or outdoor areas, rather than large ballrooms will continue, and dinners will be replaced by more casual fare while social distancing remains a priority. 
Considering the smaller guest lists, it makes sense that digital ceremonies will hang around in 2021—after all, even people who still can't be at the wedding may genuinely want to see the couple tie the knot. Expect to see video camera setups for Zoom calls where anyone who wasn't actually invited can get a glimpse at the most romantic part of any wedding: the I dos! 
Couples might be inviting fewer people and opting for smaller venues, but that doesn't mean they aren't going to make their big day as beautiful as possible. One big trend is going to be an emphasis on detailed decor—basically, couples will be putting their focus and money on the decor instead of other things like large buffets or massive ceremonies. You can expect to see intricate color schemes, oversized floral installations that were tailor-made for Instagram, and intricate lighting. 
Before 2020, most weddings featured buffet-style cocktail hours and sometimes even dinners, as well as shared hors d'oeuvres. Basically, no one was too concerned about spreading germs. Now, you can expect the complete opposite. Appetizers may appear in small portions on individualized plates, while dinners will likely be plated in a more formal style. And to avoid crowding at a bar, servers may be taking your drink orders instead. 
You can expect to see a big uptick in outdoor weddings (which might mean that spring and summer are going to be jam-packed with celebration dates), since being outside is considered safer in terms of coronavirus spread. To avoid any bad weather and retain some control over the climate, you'll likely see more tented weddings, featuring beautiful twinkling lights and joyful ambiance. 
Forget the formal wedding invitations—since so many couples postponed their weddings due to the situation in 2020, many invitations are going to be full of clever and funny phrases, like, "Let's try this again" or "Third time's a charm." You can also expect invitations to be full of safety information to make guests feel more comfortable. 
There were two types of engaged couples in 2020: those who decided to postpone their larger celebrations with the hopes of being able to have them in the near future, and those who decided to elope or go for super small ceremonies with the hope that they could have a larger party later on. The latter is what we mean by sequel weddings. In 2021, you may be invited to the parties of people who already got married months before but who didn't get the chance to throw a party to celebrate. 
8.
Unique Seating Arrangements
Traditionally, weddings feature one type of seating arrangements: rows of long tables or a bunch of different large round tables. Weddings in this year are likely going to take more of a restaurant style approach, with a collection of mismatched tables (think some long, some small and round, for example). You can also expect to see pod seating (basically small tables with only a few people spread apart) and assigned seating even in a more casual atmosphere. 
Since so many more weddings will be outside than ever before, it only makes sense for them to take place during the day rather than strictly at night. Brunch weddings give couples a lot more versatility with the set-up, and may even offer warmer weather. Expect to get invited to more daytime weddings. 
There have been so many different wedding favor trends: edible favors (like donuts on the way out the door), fast food trucks waiting outside for you, glasses with the couple's name on them, little bottles of personalized wine, etc. This year, the trend is going to focus more on functionality than fun. Couples will likely be giving out personalized masks, little bottles of hand sanitizer, and maybe even cleaning wipes. Favors will be about the guest's safety, bbut in an aesthetically pleasing way!
There's going to be a big emphasis on nostalgia in 2021, whether that's about the dress code or the theme of the wedding. You can expect to see aesthetics from the 60s and 70s—you might even see some 90s themed weddings. Basically, you can expect things to be super fun and a little more unique.
You've heard of minimoons; now let us introduce you to nanomoons! Since travel is difficult and in some cases impossible for honeymoon-bound couples, many will opt to go on nature-driven local trips. This might be camping or hiking but will likely be to a spot where couples can drive rather than fly. The thought is that it's just a small honeymoon until couples are more open to flying and going somewhere a bit more elaborate.