Give This: Wedding Gift Ideas Perfect for Road Trippers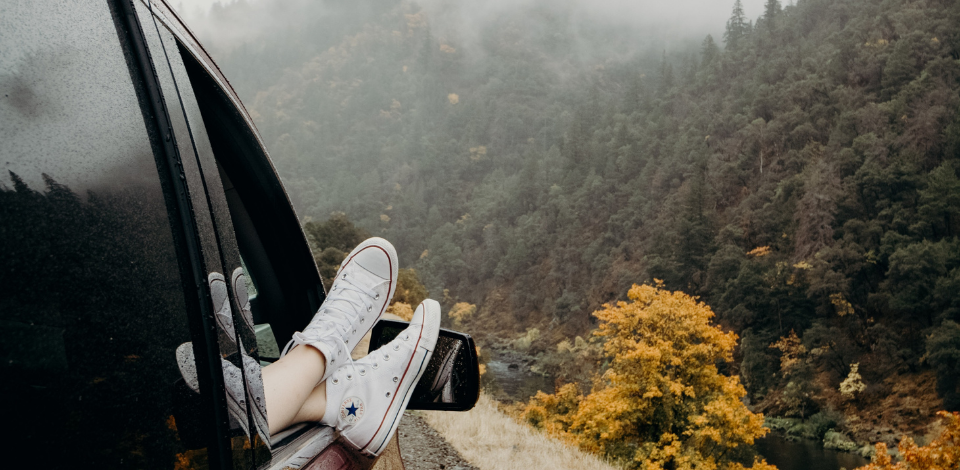 Giving a wedding gift that's meaningful, useful, and affordable can be a challenge. That's why we're bringing you creative wedding gift ideas with our "Give This" series, where we'll show you how to put together a great wedding gift with every budget in mind.
Sometimes shopping the wedding registry feels impersonal, but going off-registry can be risky, especially if you don't know the couple well. Our secret to a meaningful and creative wedding gift? Hack the wedding registry! Choose a theme with the couple's interests in mind; start with an inexpensive item on the registry and then make it special by adding something homemade, vintage, edible, or personalized. This week, we used that method to put together the perfect gift for the road trippers you know.
For the hip couple who has a serious case of wanderlust, we started with luggage from the wedding registry, and then added a stylish blanket for their impromptu picnic, a pillow that reminds them of their favorite vacation, vintage souvenir glasses, tasty snacks for the road, and more. Our favorite gift idea for the roaming couple? The WiFi-enabled camera card that will let them upload their travel pics to their phone or laptop on the go.What we included: 
2. Yellowstone National Park Blanket (Pendleton)
3. White chocolate popcorn trail mix (Homemade)
8. Souvenir glasses (Vintage)
This gift idea works with any registry items and any budget; don't feel like you have to use the exact same products we did to make it special! We recommend that you swap, add, or remove gifts to create something that feels right to you. Here's how the gift might look at different price points...
The $150 version...
What we included: Weekender bag (
Everlane
, $95) Eye-Fi Mobi Card (
Amazon
, $44) White chocolate popcorn trail mix (Homemade, $10)
The $65 version...
What we included:Souvenir glasses (Vintage, $10 each) Eye-Fi Mobi Card (
Amazon
, $44)
Stories you might like