5 Reasons Brides Are Saying 'So Long' to Stilettos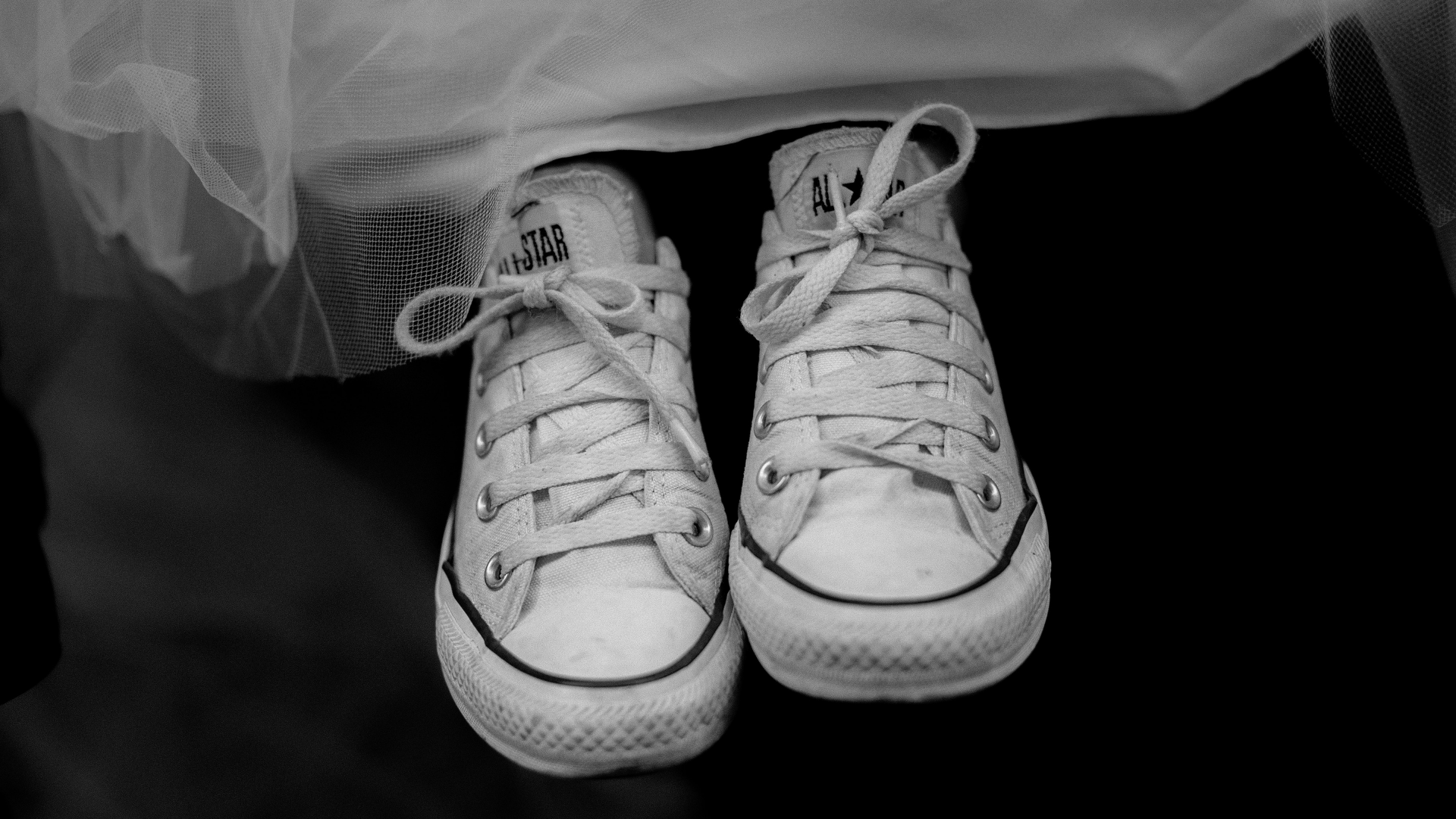 Let's face it, not every bride can rock stilettos—and if you're not steady on them, you certainly don't want to risk falling flat on your face! But brides today are taking footwear into their own, erm, hands, and wearing (or not wearing!) whatever it is that makes them feel 10 feet tall. Here are five looks to consider.
Many brides are choosing to incorporate their everyday favorites into their biggest day. Try Classic Chuck Taylors, Jack Purcells, or Keds. Whatever brand you fancy, and whatever style makes you feel fancy. Style and comfort? Sounds like a perfect marriage to us. 
If there's any trend that has stood the test of time, it's this iconic boot. Rest assured that if you choose to sport cowboy boots on your wedding day, you (and your sweetie) will ride off into the sunset in style. 
What better way to spend your wedding day than by helping someone in need? This brand's motto is "one for one" and they mean it. Brides who favor these styles also have the option of choosing from wedding-specific options lace, pink, or covered in sequins. TOMS has a shoe for every bride, and a matching one for someone in need. 
Strappy, flat, colorful...whatever your preference, sandals can look oh-so-stylish. Sandals can work outdoors, indoors, at the beach or in the city. For those venues that some kind of footwear is required, sandals can be the perfect way to stay up all night without needing a stand-in. 
One way to feel your most natural on your wedding day is to go au naturel...at least on your feet! Perfect for beach or meadow weddings, rocking bare feet can help you feel in touch with your surroundings, and ready to jump up to dance at a moment's notice. If you want to dress it up a little, try an 
ankle corsage
 or 
flash tattoo
. 
Stories you might like