Fashion
13 Ways to Get a Great Engagement Ring Selfie
Yes, you read that correctly. Multiple news outlets, including the New York Times, have written recently about the rise in
brides getting hand lifts
and other cosmetic procedures to make sure their hands look picture-perfect for their social media photos. If you think fillers or surgery are necessary and you can afford the high price tag (one bride interviewed by the Times spent $3000!), that's totally your choice. But if you're a bride-to-be who wants to put her best hand forward without getting needles involved, here are some more natural ways to get a great engagement ring selfie.
---
 1. Chug some water.
When you get dehydrated, your hands get puffy, and right after your engagement, you've lost a lot of fluids via happy tears. So immediately after your proposal, start tossing back water like it's tequila and you're on spring break junior year. If your beloved is planning to propose on a hike, you better hope he or she brings along a CamelBak; we know what our hands look like after a hot-weather hike and they are not Insta-worthy.
---
 2. Scrub-a-dub-dub.

An oil-based sugar or sea salt scrub will remove dead skin and moisturize your hands; follow the scrub with a light lotion to lock in the moisture. If you haven't received the ring yet, start doing the scrub weekly and use cuticle oil regularly so your hands always look nice and soft.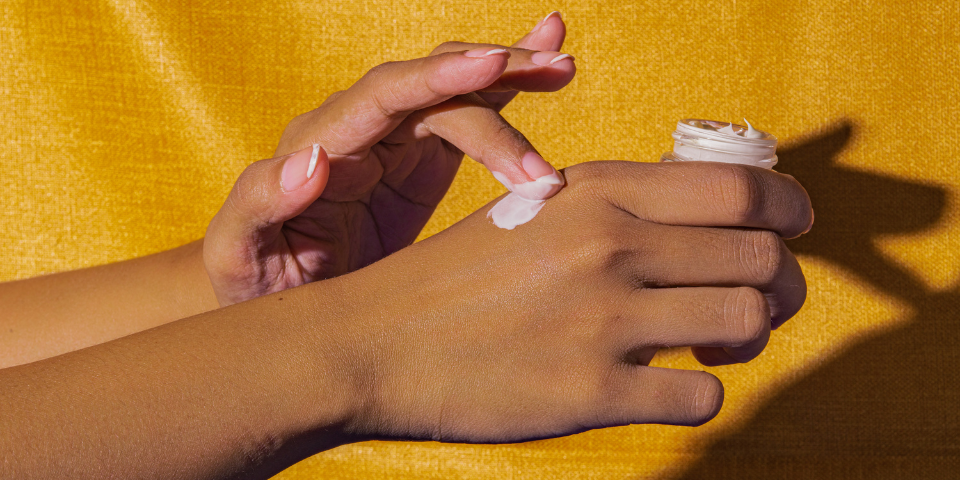 ---
3. Airbrush away imperfections.
 We love the way 
Sally Hansen Airbrush Legs
 makes our legs look; you can mist your hands with it so they have the same healthy glow. (Tip: take your ring off first unless you're trying to camouflage your diamond.) 
---
4. Hold onto something.
 We've looked at a lot of engagement ring selfies and have noticed that hands grasping something -- like a bouquet of flowers or a coffee cup (hopefully it's Pumpkin Spice Latte season!) -- look much better than a hand that's flat with the fingers spread wide. Other angles that work well: your hand on your hip, your hand on your sweetheart's chest or grasping their lapel, or your fingers close together with your hand slightly curved.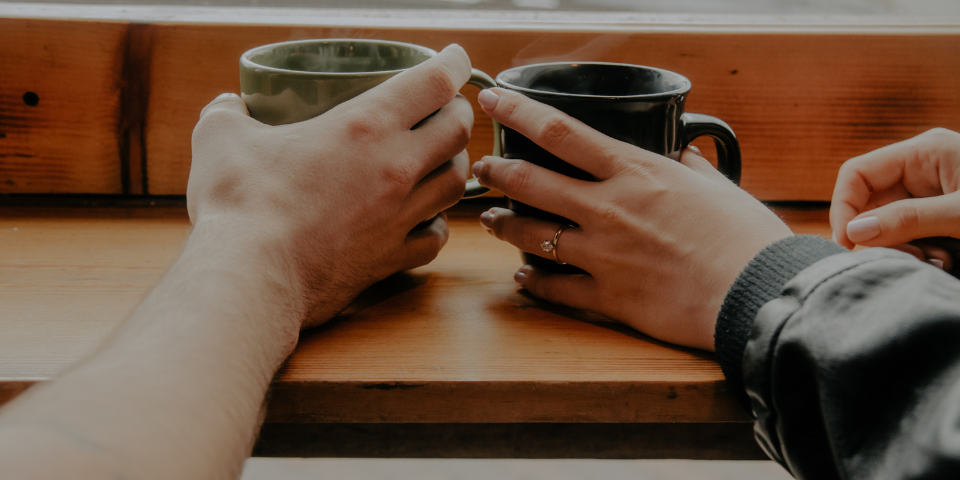 ---
5. Pick the perfect nail color. 
We all have a couple go-to pinks, neutrals, and metallics that make our nails look elegant and pretty. We're not saying you should only wear classic colors once you know a proposal is probably imminent...but we won't judge you if you go that route. 
---
6. Slap on some falsies.
Our favorite 
amazing $8 fake nails
 would really come in handy (heh) here, especially if you can't get to a nail salon. (Hello, holiday proposals!) 
---
7. Wear sunscreen. 
While it may be too late for sunscreen to have an impact on your just-engaged photo, you should always wear SPF on your hands to stave off skin cancer and brown spots. Even if you've already shared your ring shot, you can still start a sunscreen habit in anticipation of your wedding day photos.
---
8. Use your Instagram filters.
 Gals, forget #nofilter -- this is what Insta filters are made for. We like Rise, Sierra, Valencia, Nashville, and Early Bird for smoothing and brightening skin. On a related note, turn off your flash! The photo will look much better with natural lighting. 
---
9. Go for the close-up.
 If your cuticles are looking ragged or you just busted your knuckles in a bar fight (we want to hear that engagement story!), opt for a cropped shot that puts all the focus on the ring.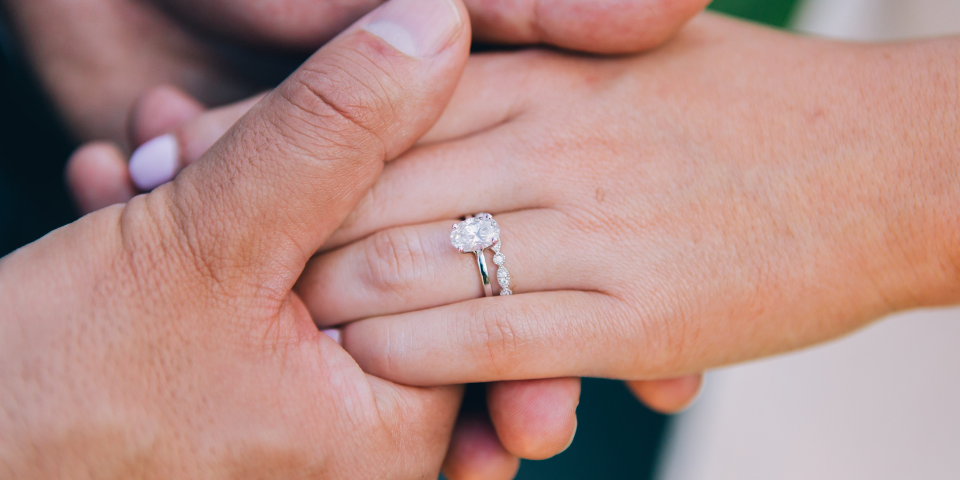 ---
10. Wear gloves.
 To keep your hands Insta-ready leading up to your engagement, wear rubber gloves when washing dishes or cleaning your house to avoid drying your hands out with harsh chemicals. And if you're expecting a holiday-season proposal or are having a winter wedding, warm gloves are going to be your best friend (no offense to your MOH). 
---
11. Get a hand massage.
 Sure, your sweetheart might balk at the idea of giving you a hand massage ("Um, was the 2-carat princess-cut diamond not enough?") but a quick hand massage will increase circulation to your hands and decrease puffiness. It's also super relaxing, which might be a good thing if you're already this stressed about how your wedding is going to look on Facebook.
---
12. Try a good, old-fashioned manicure.
 Unless you've been doing hard labor, a classic mani will have your hands looking Insta-ready and costs thousands less than the most popular cosmetic procedures. Plus, it's fun to tell the ladies at the nail salon that you just got engaged.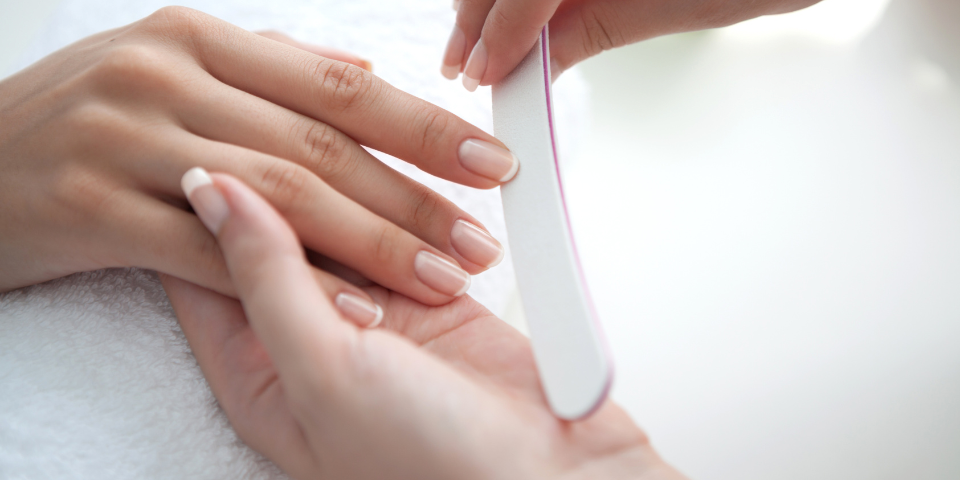 ---
13. If all else fails, hire a hand model. 
Hey...it would probably be cheaper and faster than Juvederm! Ultimately, keep in mind that your engagement ring selfie isn't that big of a deal. So snap a quick pic, share your good news, and try to keep your focus more on your love than on your "likes."
Plan your wedding like a pro.