Here's How To Make Sure Your Groom and His Groomsmen's Style Fits Your Vision For The Big Day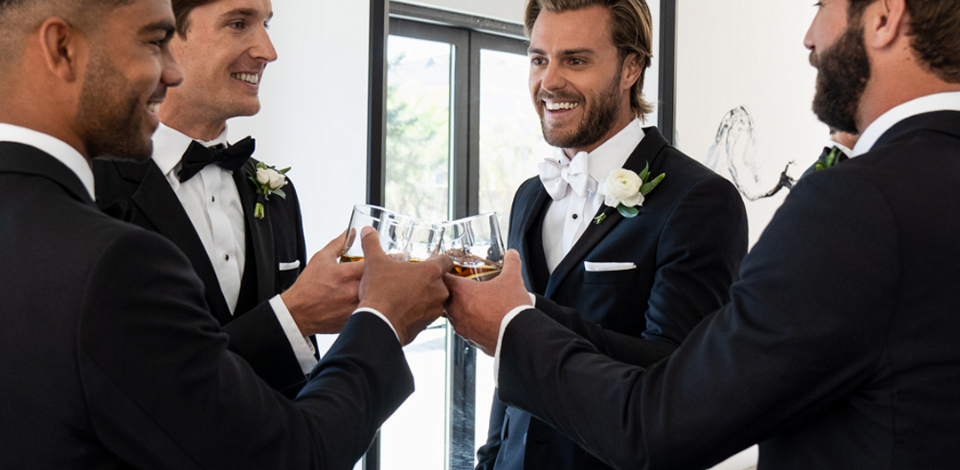 When it comes to your wedding day, we know how stressful it can be to try to get every detail exactly right (or at least somewhere close to that). At
Loverly,
we especially know how important it is for every bride to be
stress-free
and happy on their wedding day. We get it, the fashion choices of your groom (as well as his groomsmen) should be the least of your worries but you want to make sure their style aligns with your vision and that's where our new favorite company
Generation Tux
comes into play. Here's how every bride can use
Generation Tux
to help their guy find the suit of her wedding dreams.
 The Number One Reason To Shop
Generation Tux
is the new and improved way to rent a tux for weddings and other special occasions. While in-store rental visits can feel inconvenient, time-consuming, and like you're being rushed out the door the second you walk in, the Generation Tux experience is seamless, timely, and efficient. They make it foolproof for your groom to find a
tuxedo
or suit he looks and feels great in. 
Easily Find Your Style 
One of our favorite parts of ordering from Generation Tux is that you and your partner have the ability to do
everything
from the comfort of your own home. When you are busy planning out every other detail of your wedding, the last thing you want to do is to drive from store to store with your partner trying on suits that don't match you and your groom's specific style. Generation Tux allows you and your partner to talk to their expert stylists online and will even send you
free color swatches
for any colors that you may not be sure of.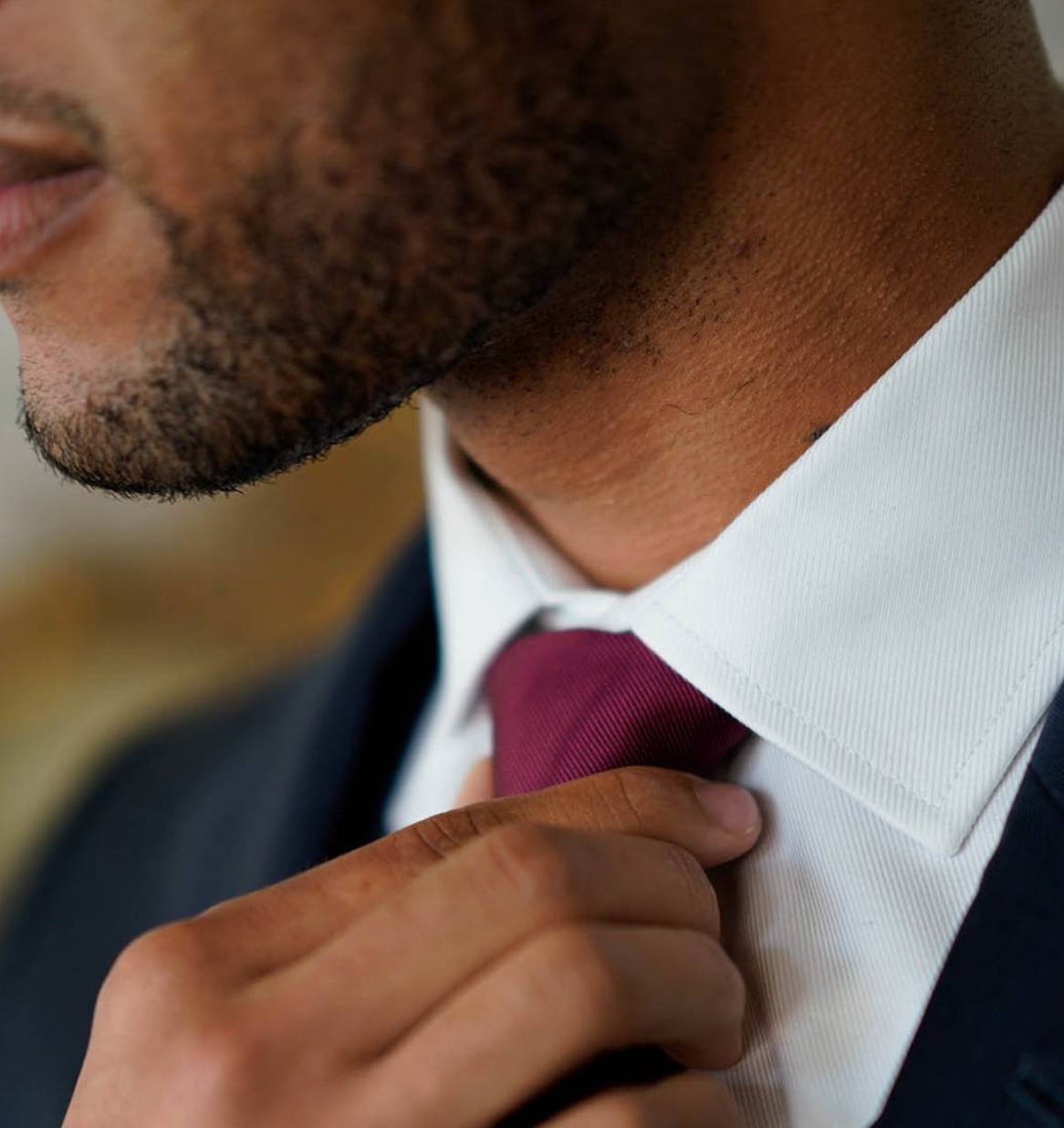 Now, let's talk more about fashion! 
The Styles 
Generation Tux has a wide variety of unique styles that both you and your groom can choose from to match your specific wedding aesthetic. For example, this
beige suit
is perfect for the boho groom that wants their wedding style to have a soft and romantic feel. For a more traditional wedding, this classic
light grey suit
is both stylish and subtle. If you two are still in need of some more inspiration, Generation Tux also provides everyone who visits their website access to a
free wedding gallery
 that features real wedding images and inspiring groomsmen looks. We understand you have a specific vision for your groomsmen style and with these real wedding albums, you'll be able to see an up close and personal look at each suit, shirt and bow tie to find the best suit for your partner and his wedding party.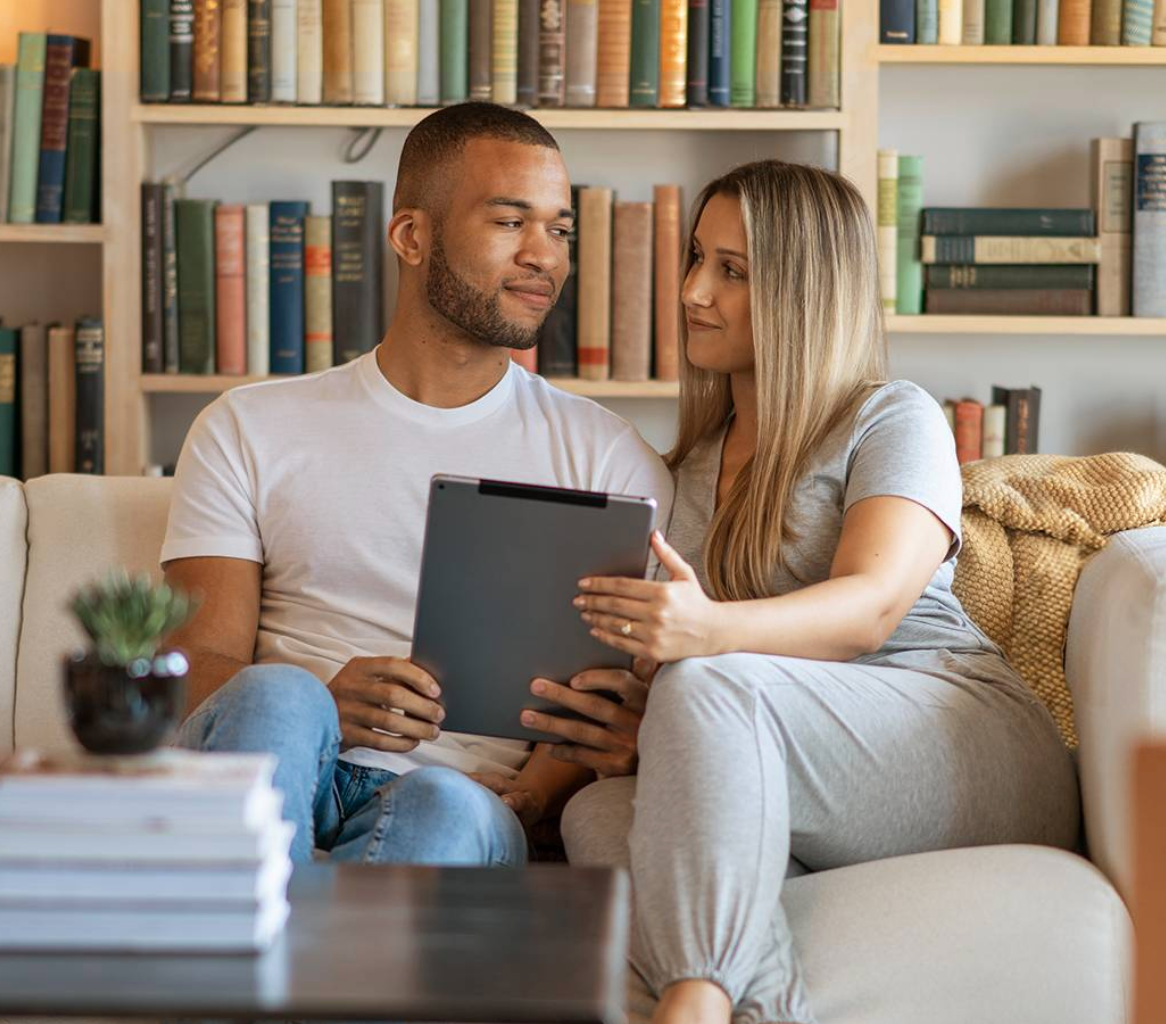 The Color Palette 
When it comes to a wedding day color palette, we know most brides will insist that the groomsmen suits are uniform and match the decor without being too showy. Luckily, Generation Tux has a solution for your color worries and woes! They have hundreds of
color swatches
available to review and choose from. Whether you're looking for groomsmen ties to match with the bridesmaids' bouquets in maroon or
lavender
, or if you're looking for a complementary color to compliment your specific wedding palette, you have the option to mail samples straight to your door. And if you're worried about any colors not matching perfectly, Generation Tux will send you any color swatches you're interested in with no additional cost or added fees. Talk about a deal!
Still not convinced Generation Tux is right for you and your partner? Let us sweeten the deal with one of the best perks yet!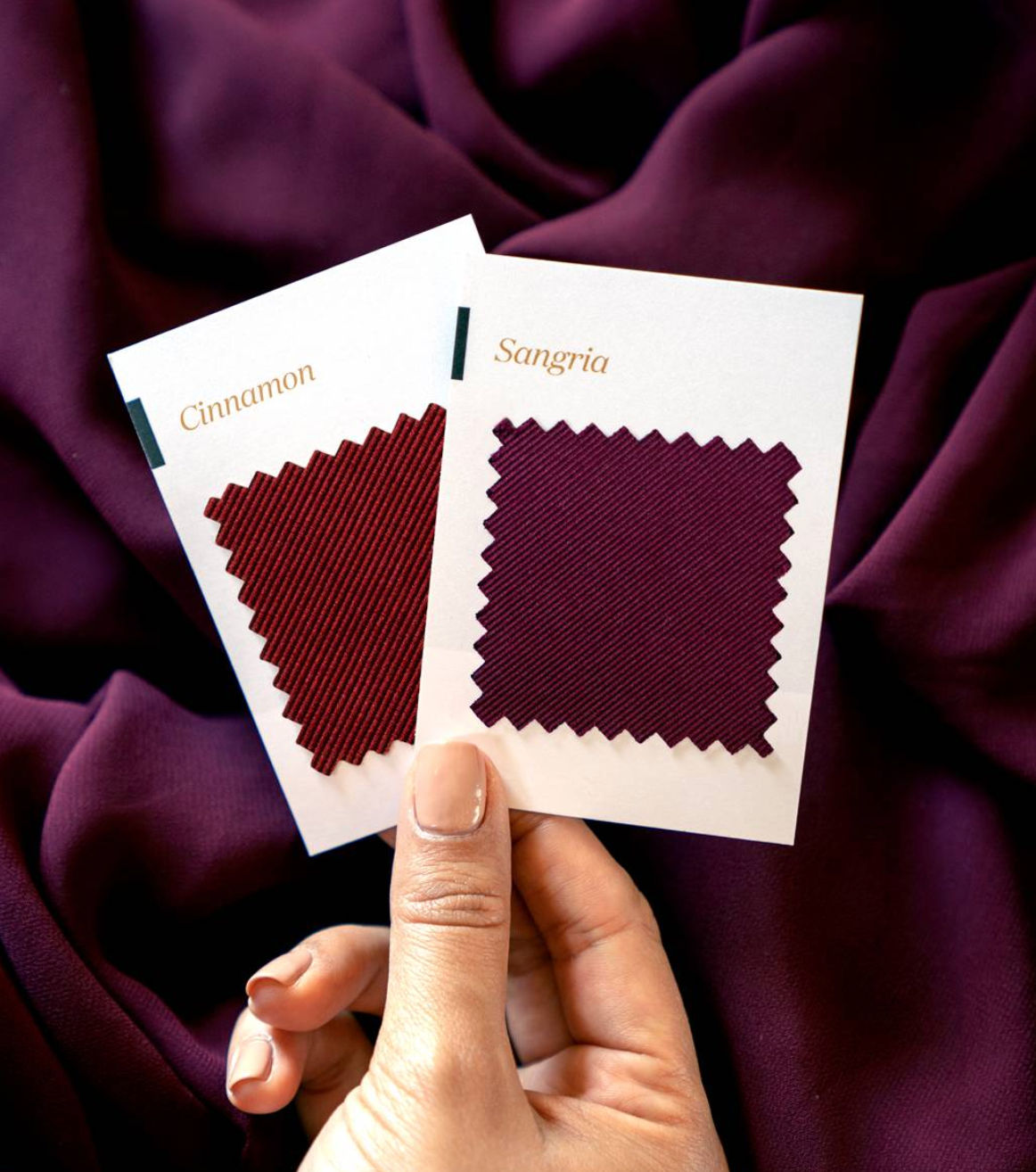 Style Perks 
The At-Home Try-On Kit
Once you determine your favorite suit or tuxedo and accessories you want for your big day, you can try it out for free months before your wedding. This means your groom can try on the look you built with Generation Tux's personal stylists on deck ready to answer any style, color or fit questions. After the free at
home try-on
for your partner, you'll be able to quickly log back into your account and complete your final order! Generation Tux truly makes it effortless to find exactly what you and your groom are looking for, with all the time you need to plan and change any last minute details.
Timelines To Fit Your Wedding Day
Once you complete this last step, your significant other will receive his entire outfit up to 14 days before your wedding, giving him a few extra days to try on everything to confirm the fit and style are up to your highest of standards. Generation Tux will also send you free replacements as well as pre-paid returns. This company truly takes all the added stress out the window and provides you with great quality stylish options.
We want you and your handsome groom to have a magical experience on your wedding day - and we know that
Generation Tux
is the place to head to if you're looking for an easy, cost-effective, and fun way to find the perfect outfit for your big day. Who knew you could get so much done in so little time, from the comfort of your own home?
We know you only deserve the best, that's why we only partner with brands we trust and love! This article may contain some affiliate links. This means that Loverly makes a small percentage of the profit generated from any sales, so we can keep doing what we do best: helping you plan your dream day.
Stories you might like