Celebrity
Celebrate Bachelorette Season with Loverly's Toast on the Coast Miami Event
Discover, manage, and track all of your vendor communication, contracts, and timelines in one place.
Engagement season has come and gone which means future brides are finally putting down the to-lists, throwing on their best outfits, grabbing their girls and celebrating their upcoming nuptials. To help ring in this year' bachelorette season in style,
Loverly
hosted their first ever Toast on the Coast event in the sunny city of Miami, alongside some of the most extraordinary brand partners and influential voices. Not only did
Loverly
amp up the hype and excitement around bachelorette season with their weekday brunch and poolside hangout, but their incredible brand partners showcased some of this year's must-have products and experiences to make any bachelorette party a fun, effortless, and unforgettable experience.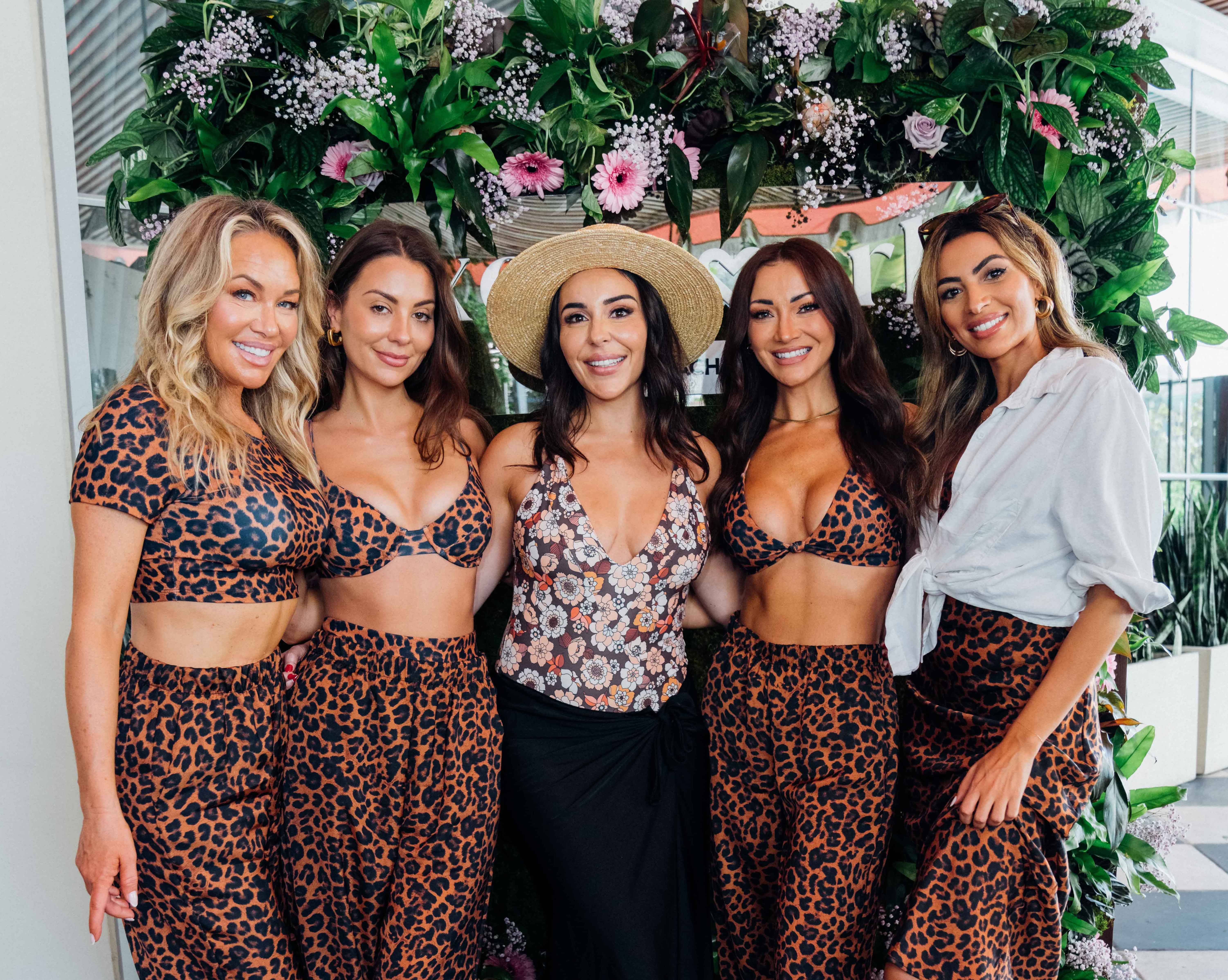 Brunch Vibes at the Goodtime Hotel
To kick off bachelorette season,
Loverly
and top bachelorette party planning platform,
The Bach
, co-hosted this year's event alongside popular rosé brand
Fleur de Mer
at the
Strawberry Moon Restaurant
located in the iconic Goodtime Hotel. Not only is this venue a gorgeous and popular location perfect for any soon-to-be bride's bachelorette party, but its sunny poolside cabana is the ideal spot to lay back, soak up the sun, and share a few drinks with your girls.
As guests made their way to the venue for the cocktail meet and greet, they were met with the vibrant, summery décor that lined the outdoor dining area of the new Strawberry Moon restaurant. The eye-catching tablescape designed by 
The Mix Dish
was one of the most notable staples of the afternoon. Their pastel dinnerware and crystal glassware selections seamlessly embodied the look and feel of the restaurant's pink-themed, art-deco décor. Further enhancing the beauty of the tablescape were the gorgeous flower arrangements by vendors 
The Plantscape
and 
House of Lilac
. Their expertly designed floral arrangements could be found cascading down the rosé cart by
Pop & Sip Events
and propped up as a breathtaking photo floral wall which showcased the logos of the event's brand sponsors. As the event progressed, this heavenly-scented floral masterpiece quickly became a focal point for countless Instagram-worthy photo-ops taken by photographer
Alessandro Martino
.
"This was such an amazing event. The table decor, the florals, the brands, I'm so happy to be a part of it!" 

- Monica Vaswani @Monica.Vaswani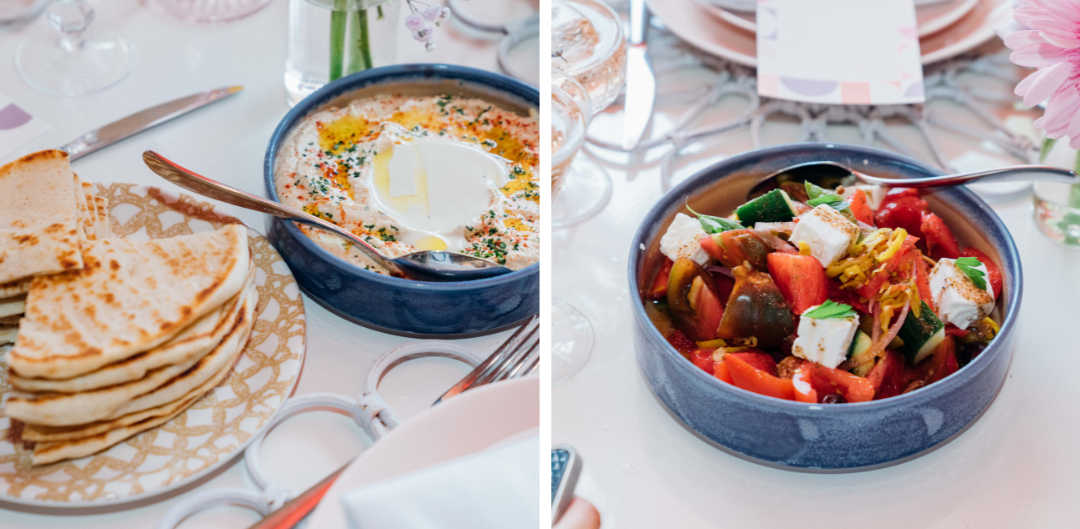 Exclusive Attendees List
No bachelorette party is complete without a few girlfriends to keep the vibes at an all-time high, so what better way to kick off the bachelorette season festivities than with some of Loverly's favorite ladies? With a guest list consisting of popular social media creators to Tik Tok influencers, there were plenty of connections to be made and conversations to be had on topics such as career, love, marriage, beauty, family, and more! In addition to the
Loverly
team, this year's exclusive attendees list consisted of
Dani Martinez
,
Fabiana Cuellar
,
Heather Monahan
,
Jennifer Decillis
,
Juliana Alvarez
,
Joelle Ashley
,
Kelley Flanagan
,
Kylie Vonnahme
,
Kornelija Slunjski
,
Monica Vaswani
,
Rachel Ober
,
Sanah
,
Shannon Dedrick
, and
Maggie Bera
.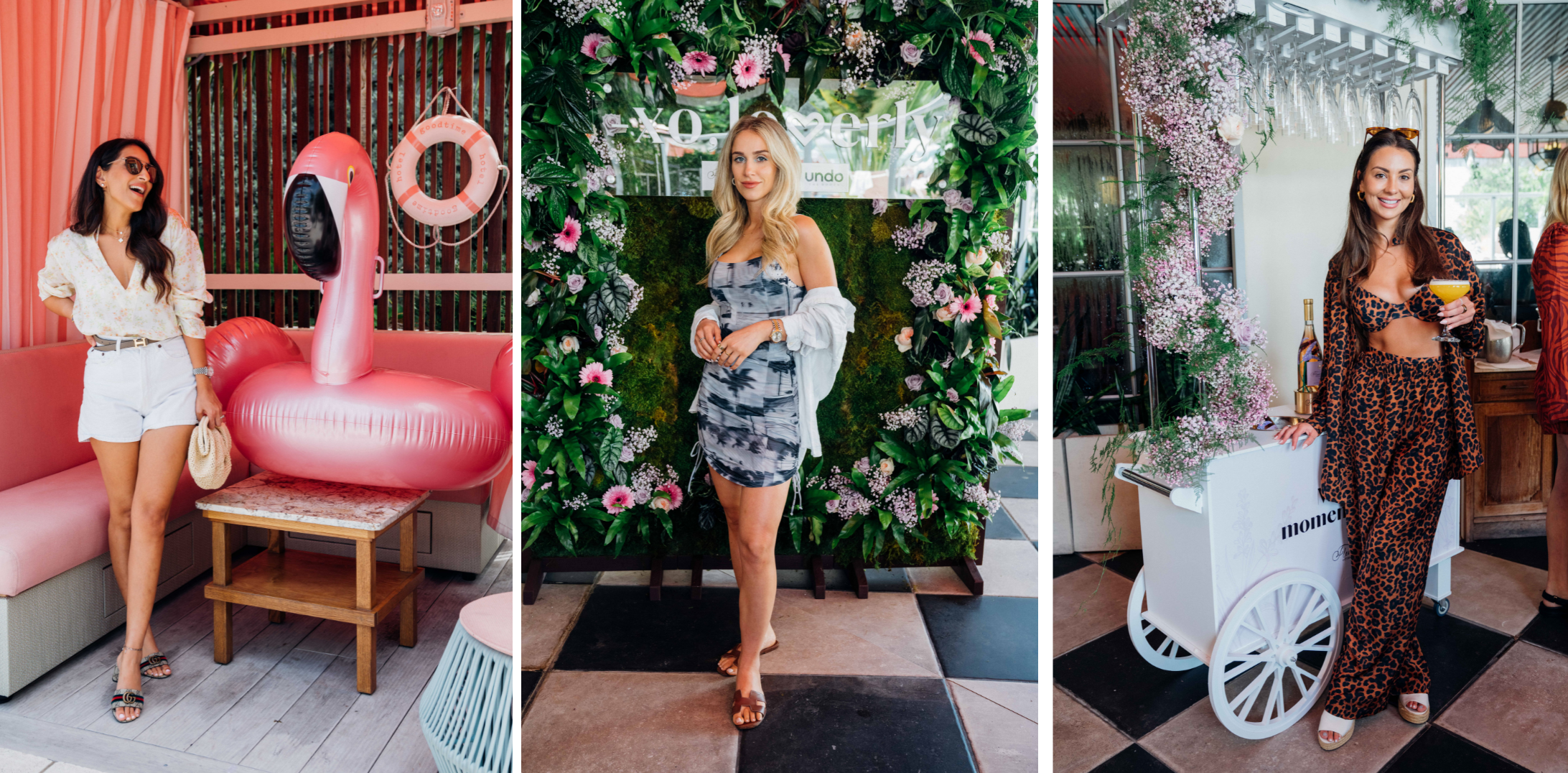 As guests continued to arrive, snapping pics of the venue, posing for photo-ops and videos, mingling and more, it was hard to miss the noticeable trend happening with everyone's outfits. Much like Loverly's New York City Secret Soiree, all attendees were given access to an exclusive look book and styled ahead of this month's Miami event. This time around, sustainable swimwear brand, 
Skatie
, provided guests with stylish and comfortable outfits that took the headache out of planning what to wear. Their beautiful collection of dresses, bathing suits, and coverup pieces gave guests the opportunity to sport some of the hottest swimwear trends, consisting of animal print and vibrant beachy colors, that offered the most effortless transition from restaurant to poolside cabana.
After all the guests had arrived and began touring the venue, they were met with iconic brand moments that would elevate the entire event in more ways than one.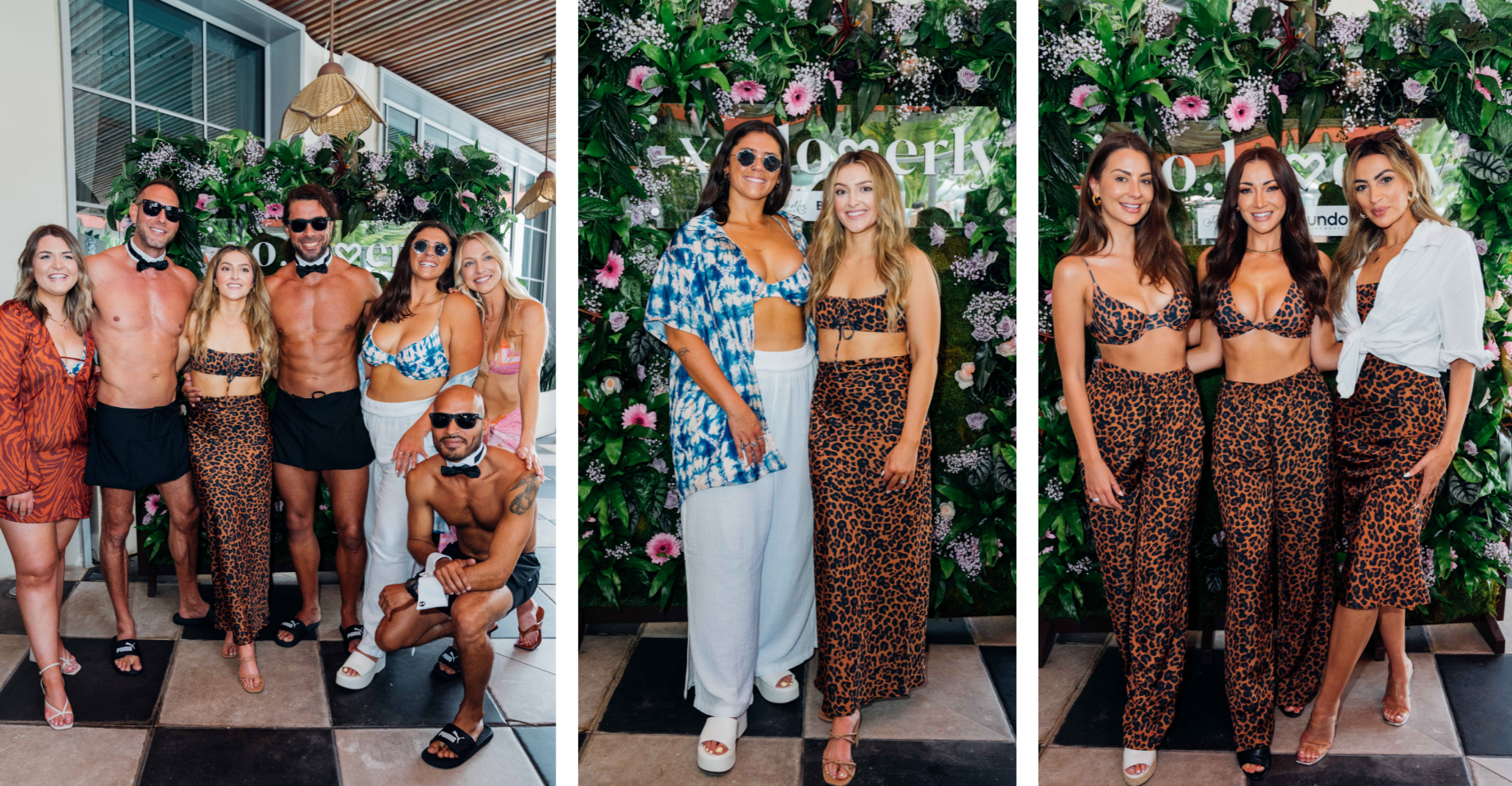 "I am so happy that I got to meet The Bach team, I can't wait to use them for my upcoming bachelorette!" 

- Fabiana Cueller @Fabianacuellar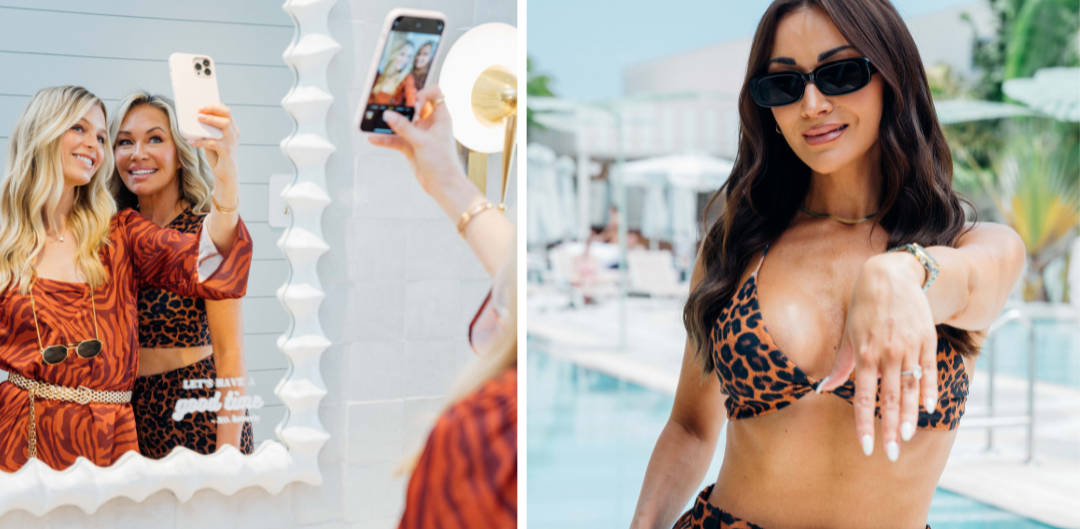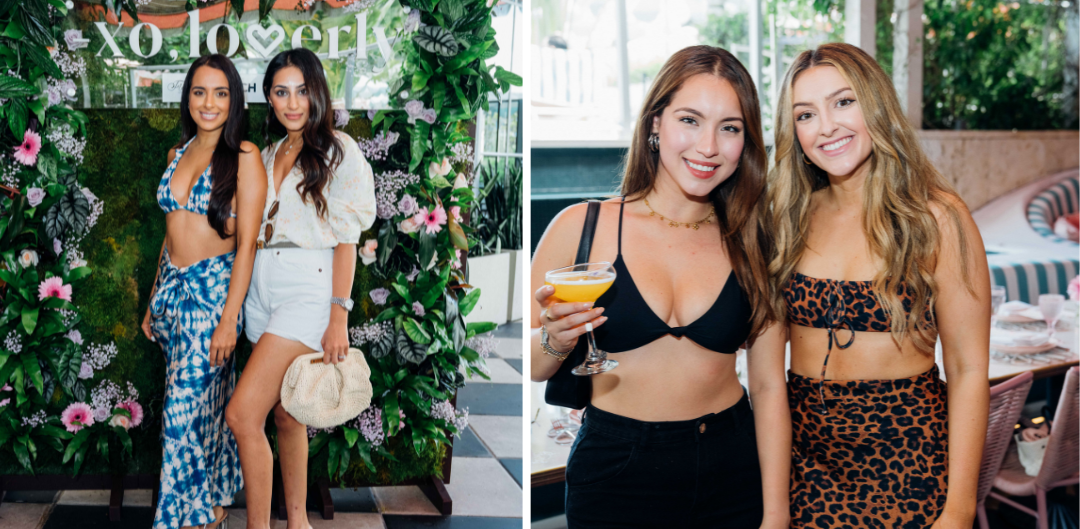 Immersive Brand Moments
Throwing together a memorable celebration truly takes a village, but luckily enough, Loverly's incredible brand partners were more than prepared to take this year's bachelorette inspired party to new heights. Before giving each brand their moment to spotlight their contributions, Loverly founder and CEO, Kellee Khalil, welcomed all who had come from near and far to make it for the company's second wedding season inspired event. Carly Johnson, the VP of Brand Marketing, also gave a short speech on Loverly's mission and success as the digital destination for all couples planning their wedding. With the speeches underway, each brand partner had an opportunity to highlight their very own brand moments and share some insight on their mission.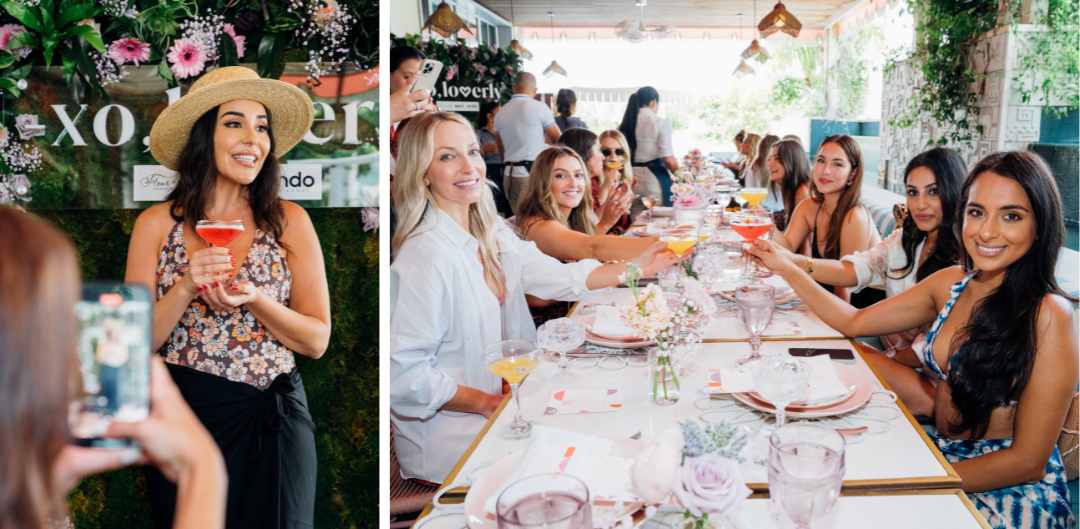 When it came to selecting the best venue for the bachelorette season celebration,
The Bach
teamed up with their latest partner, the Strawberry Moon restaurant, to host the sit-down brunch and cocktail presentation. Introduced by brand rep, Maggie Bera, as the go-to platform for planning and booking bachelorette parties across major cities in the country,
The Bach
sourced this iconic location for this year's event which showcased one of many possible venue transformations for any future bride's bachelorette bash. During the event, attendees also had the opportunity to experience some of
The Bach'
s local Miami vendor activations including
Lokal Links
, a permanent jewelry boutique that provided attendees with the opportunity to shop their collection and have their permanent jewelry pieces zapped on for the long haul. Lastly,
The Bach
had one more surprise in store for their attendees that we'll soon reveal as you keep on reading!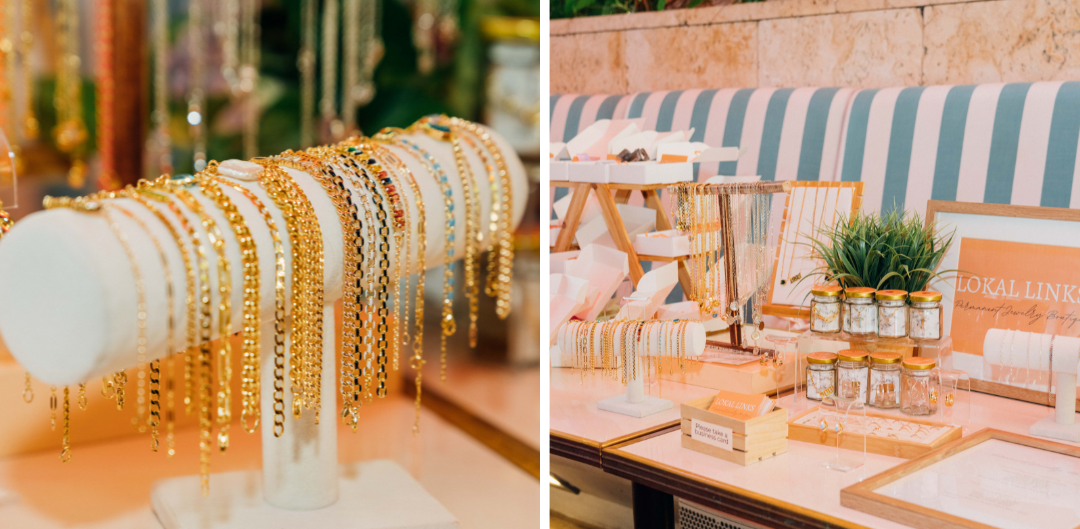 If you happened to keep up with social media during the event, then you've certainly seen a few alluring and vibrant drinks in the hands of the esteemed influencer guests. The official rosé wine brand,
Fleur de Mer
, partnered with Loverly to hook up their bachelorette celebratory party with personalized rosé pours over lavender ice in addition to their thoughtfully gifted fresh lavender pouches.
Fleur de Mer,
meaning "Flower of the Sea", is a celebration of Southern France and is evocative of the region's distinctive blend of vineyards, gardens and coastline. With more acidity and minerality than Rosé's from other countries, this crisp and flavorful French Rosé captures the serene essence of Provence in every bottle. On the nose, you'll notice aromas of white peach, strawberry, and melon, while on the palate, notes of raspberry, cherry and a subtle touch of honeysuckle come through with every sip. The harmonious blend of their fruit-forward rosé is a must-have for couples at every event leading up to the wedding. As it was quickly becoming a favorite of their afternoon, attendees weren't shy about popping over to the
Fleur de Mer
's "Make the moment fleurish" branded rosé cart for another glass. To their surprise, each guest was so kindly gifted their own painted
Fleur de Mer
rosé bottles designed by
Shop Bouj & Co
with a QR code to scan and shop.
"I'm so blown away by the event presentation and the Fleur de Mer rosé is so perfect for a girls brunch" 

- Kelley Flanagan @Kelleyflanagan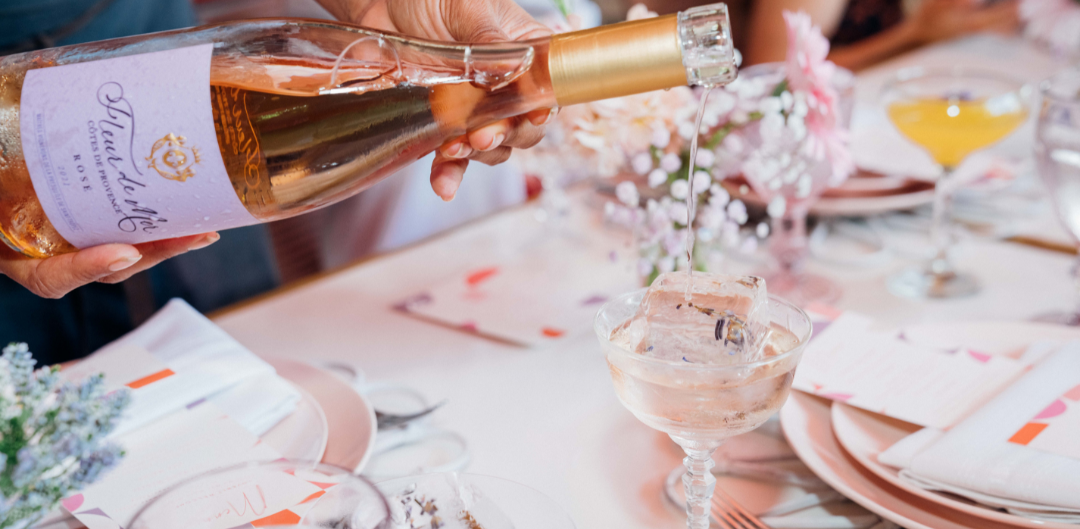 As brunch came to a close and the drinks kept flowing, the ladies were hit with two more surprises to help keep the momentum going. Strolling in with trays of water alongside a mystery product, The Bach surprised guests with a Buff Butler beverage service. It may be true that no Bachelorette celebration would be complete without the appearance of a few muscular men, so it's safe to say they did not disappoint. Now, you may be wondering about the mystery product that was being distributed to guests. Well, Founder and CEO, Kylie Vonnahme, took center stage to explain a little more about her brand and their products. The final brand partner,
Undo The Booze
, teamed up for the event to provide guests with their hangover blocking herbal supplements to help achieve that perfect balance of feeling great today and better tomorrow. The after-alcohol supplement is a must have if you want to ditch the hangover after a fun day or night of indulgence.
"I can honestly say that I had so much fun at this event, and for Miami, that says something! I will definitely be taking Undo The Booze after this." 

- Heather Monaghan @Heathermonahan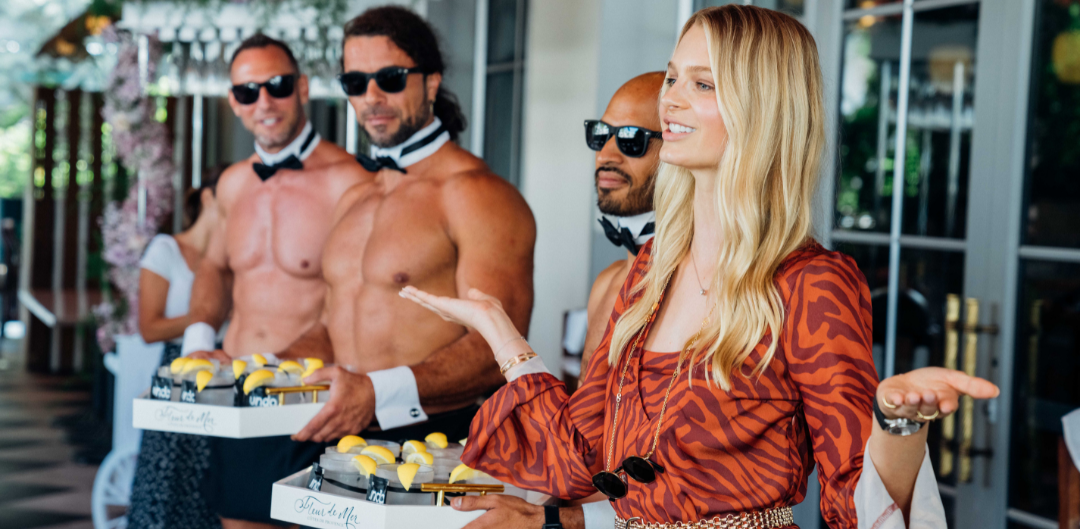 Memorable Highlights
With a successful brunch under their belt, the ladies headed over to the poolside cabana where they continued the party. However, as we know, no bachelorette party is complete without playing at least one risqué bachelorette game. Thankfully, The Bach, who had definitely thought of it all, hosted a fun game for the ladies involving finding a band aid hidden on one of the Buff Butlers. Suffice to say, their game, as well as preceding events of the afternoon, were well-received by all.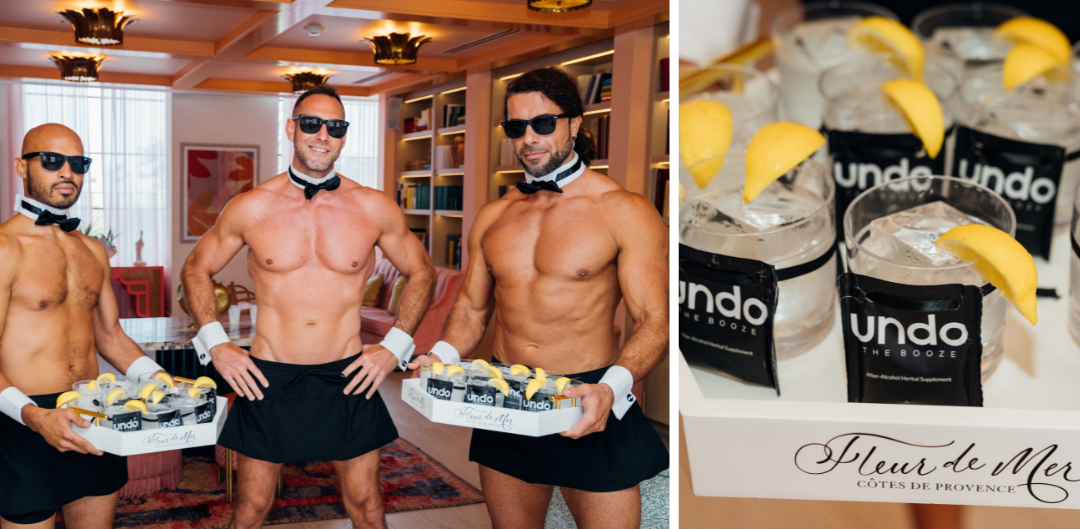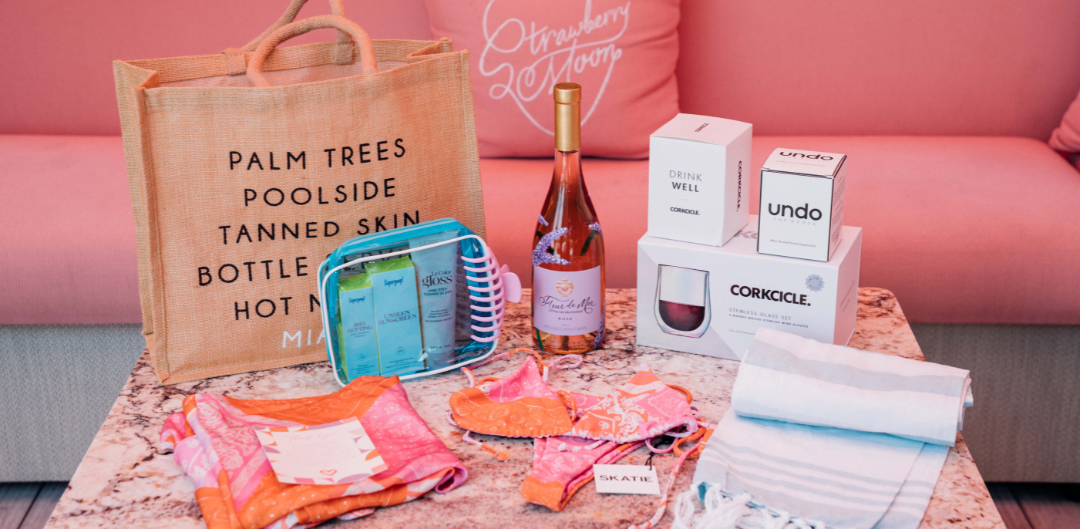 Loverly's Toast on the Coast event was easily one for the books! With the help of their incredible partners and vendors, this year's bachelorette season celebration was an unforgettable experience for all involved. From the luxurious accommodations to the incredible brand moments and activities, this event was the perfect way to celebrate the upcoming nuptials of all brides-to-be. Loverly's guests made certain to share the love on social media showing off new friends, treasured goodies and keepsakes, fond new memories and more with their loyal followers. With wedding season still on the horizon, you won't want to miss Loverly's next event coming to Los Angeles, this July! See you then!