9 Totally Unexpected Cake Cutting Songs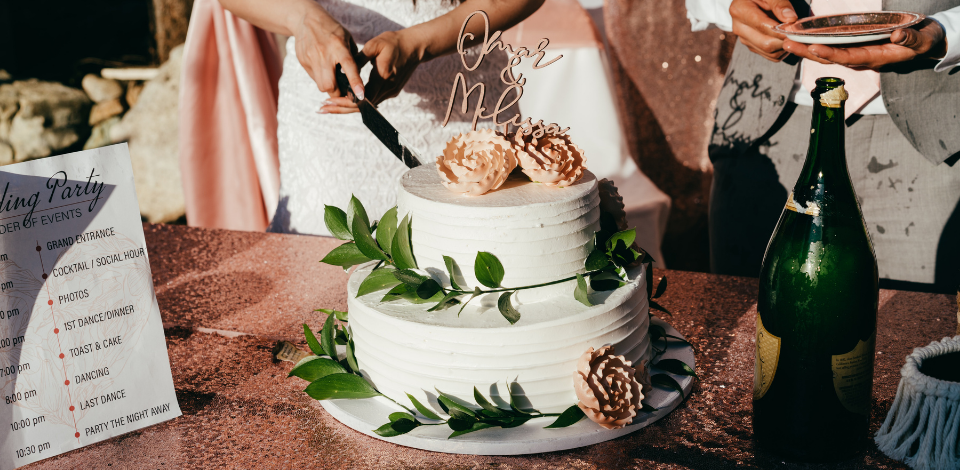 1.
The Sweetest Thing by U2.
Want a mellow beat as you cut into that sweet? This 1998 U2 hit is equal parts low-key and adorable.
2.
Pour Some Sugar On Me by Def Leppard.
This one is the perfect fit for classic rock fans — and will REALLY grab your guests' attention. If you're serious about cake, THIS is the song for you. 
3.
I Can't Help Myself (Sugar Pie, Honey Bunch) by The Four Tops.
This old-school classic is bound to make everyone smile — it's fun and totally appropriate for a little pastry action.
4.
Sweet Disposition The Temper Trap.
 Indie music lovers will love having this ethereal-sounding song playing as they slice the cake.4. "Honey" by Mariah Carey. Bring a bit of glamour and grace to your dessert with Mariah's 1997 song.
5.
 Sweet Pea by Amos Lee.
Saying "I do" by the beach or just really like that tropical vibe? Then this charming, relaxing tune will totally take the cake.
  The latest Maroon 5 hit isn't a classic wedding song just yet, but we bet it will be soon! If you're not rocking out to this song on the dance floor, definitely pull it up for the cake cutting.
7.
Sweet Honey by Slightly Stoopid.
You've got to have a good sense of humor if you choose this song, but it'll definitely bring a fun vibe to the dessert course.
8.
I Want Candy by the Strangeloves (or Bow Wow Wow).
We're a little partial to the remakes from the turn of the century, but any version of this tune will have your guests smiling (and ready to eat some treats).
9.
Honey Bee by Blake Shelton.
While we love this song for just about any part of a country-chic wedding, it's particularly fitting for the cake-cutting portion of the evening. Simple and oh-so-sweet.
Stories you might like