The Perfect Settings for Each and Every Diamond Shape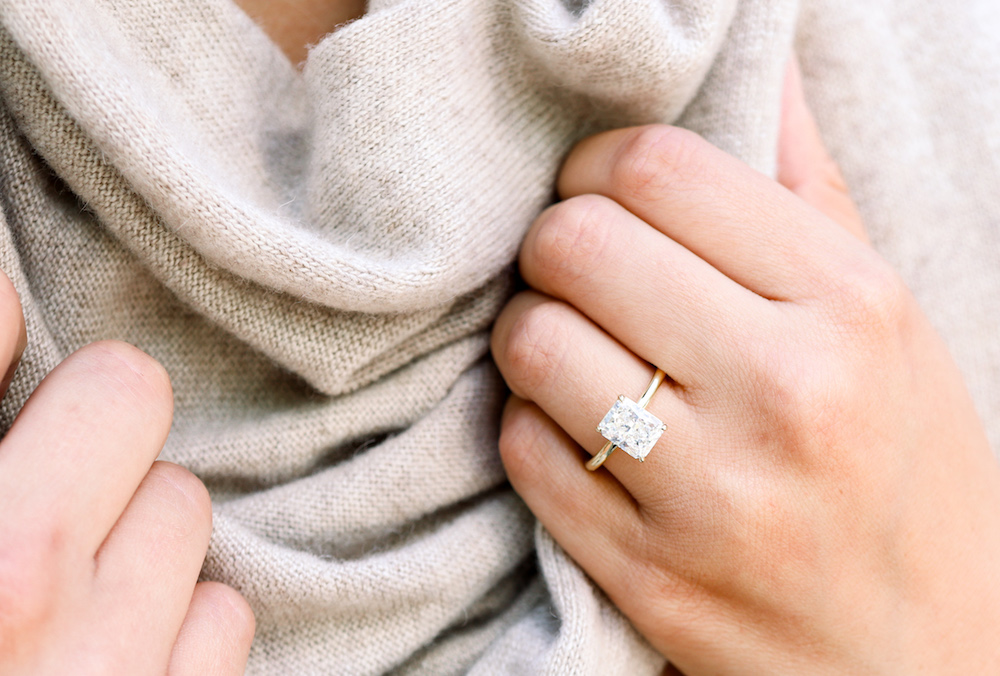 Practically every girl dreams of the ring that will forever signify a new chapter of love. Just like their significant other, the ring has to be perfect! It's important to make sure you pick the right setting no matter which diamond shape you choose. Lindsay Reinsmith, founder of Ada Diamonds, has selected the very best bands for the stone cut of your choosing and has shared exactly why they are wed for each other!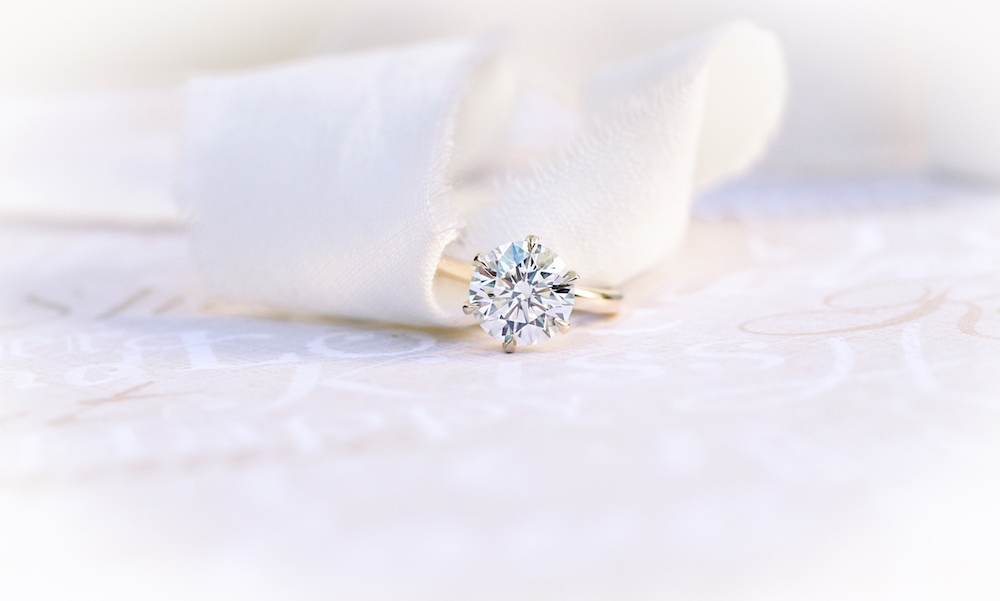 Round Brilliant
"The timeless beauty of a round brilliant really shines in a simple yet classic solitaire setting that doesn't detract from the beauty and sparkle of your diamond."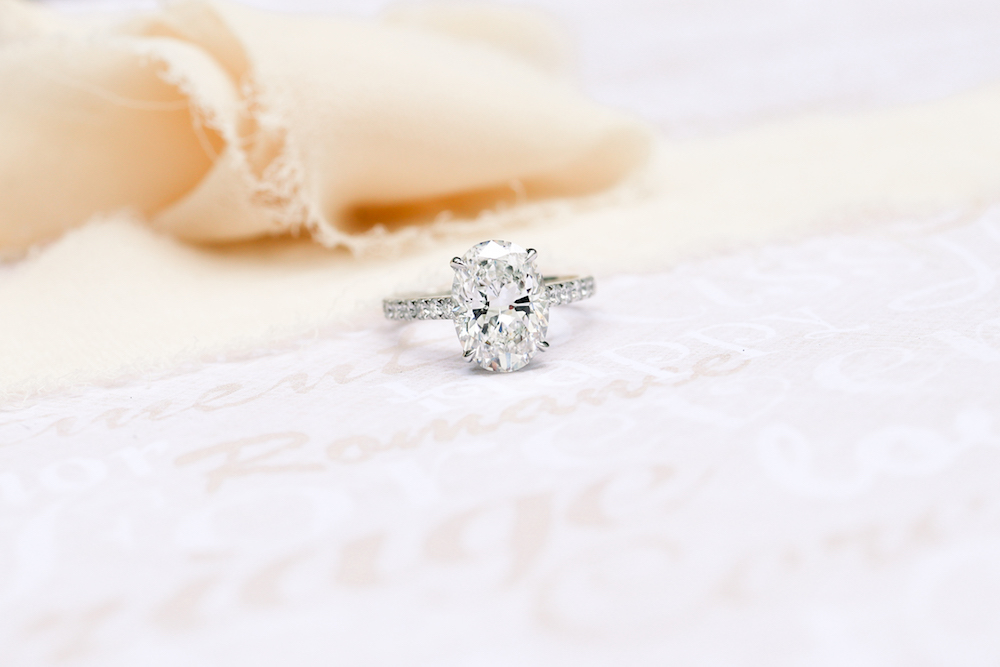 Oval
"The romantic, elongated shape of an oval diamond pairs best with a simple diamond band. We also love adding a hidden halo to this setting style for an extra hint of sparkle."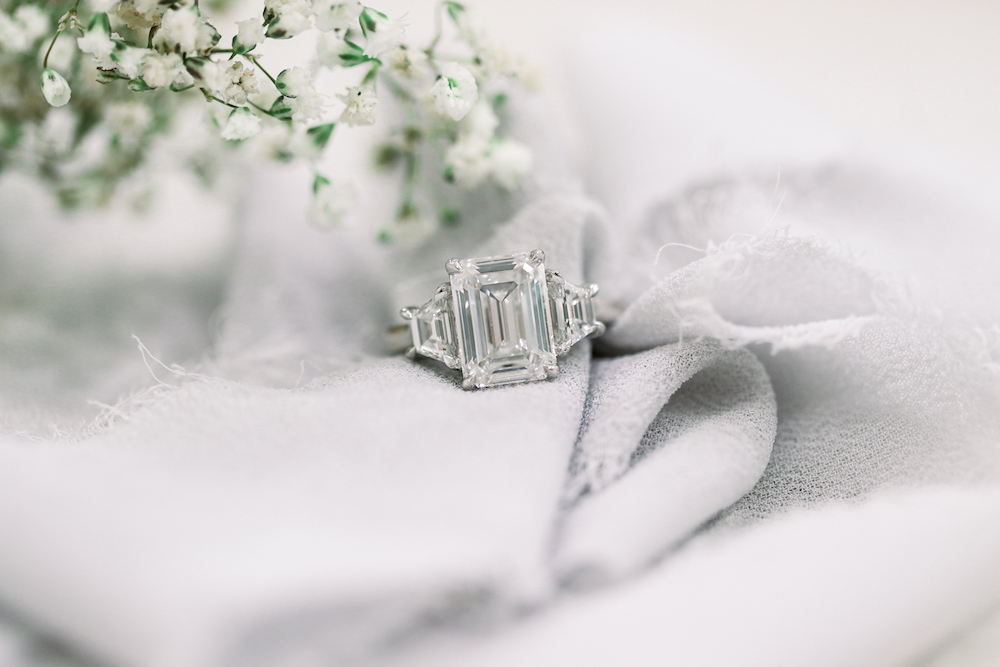 Emerald-Cut
"For an emerald cut diamond, consider a three-stone setting for a sophisticated look. Whether featuring tapered baguettes or trapezoids, emerald cuts sit best with a lovely pair of side stones."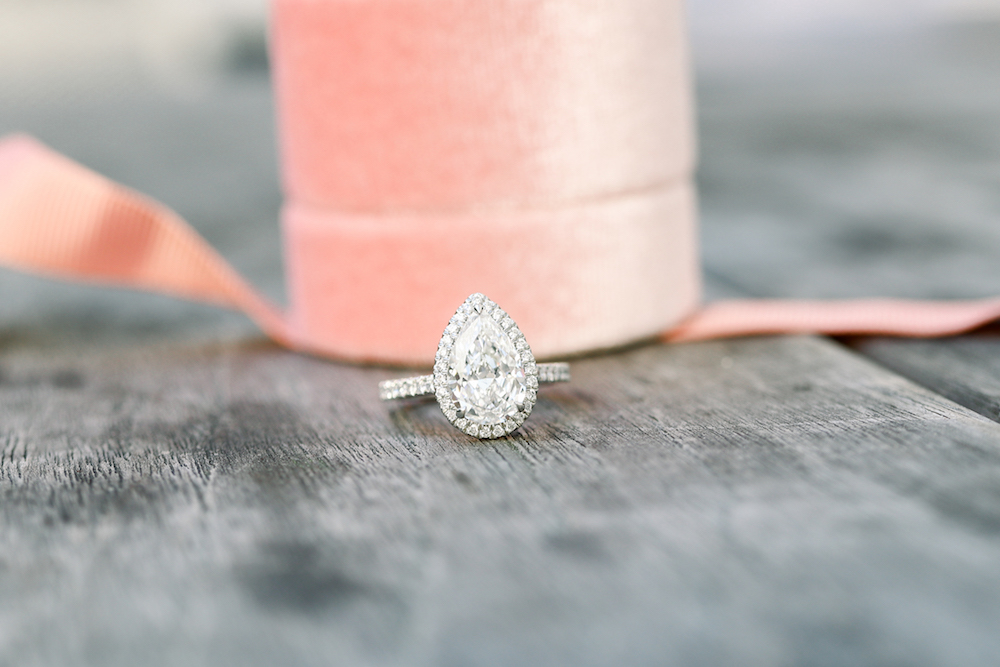 Pear
"Halo settings are our top choice for a sophisticated pear diamond. The unique shape of a pear diamond lends them well to an added ring of sparkle. Depending upon how they're cut, pears can have the largest spread of all the shapes (covers most of the finger), so the addition of a halo can provide a really stunning look."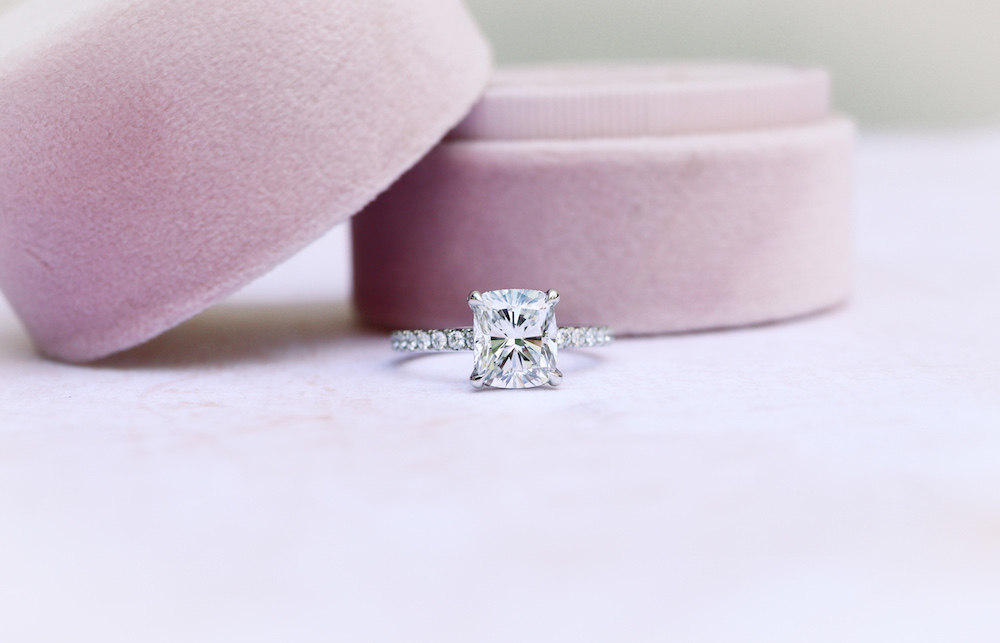 Cushion
"The antique-inspired cushion cut is an elegant shape that makes a statement all on its own. Because of the way these diamonds are cut, they can appear smaller than other shapes, so we recommend setting cushion cuts on a beautiful diamond band setting to maximize sparkle."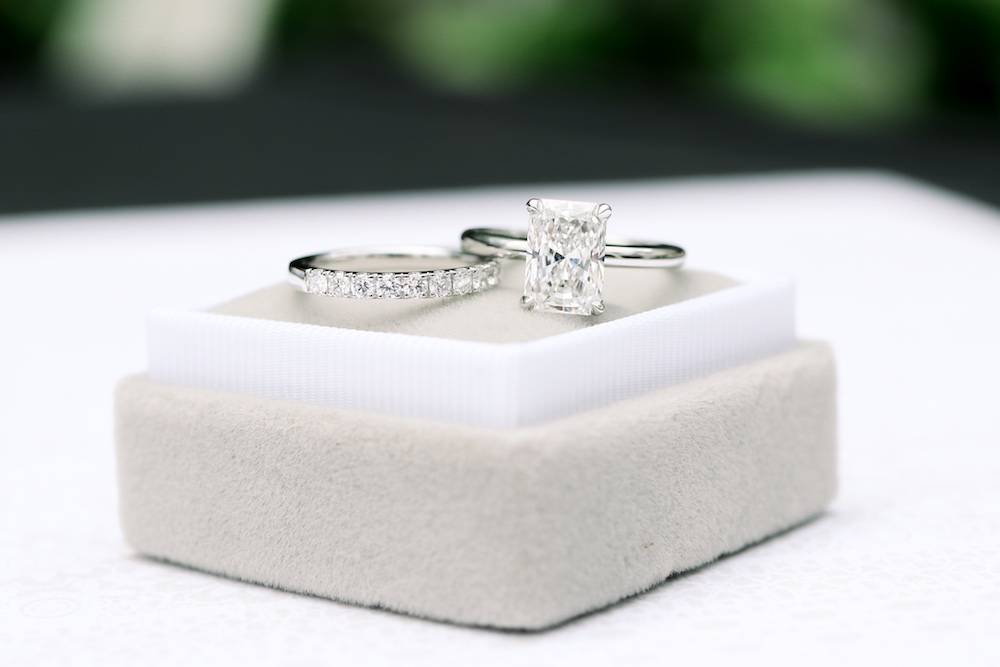 Radiant
"The elongated nature and endless sparkle of a radiant cut look absolutely spectacular as a classic solitaire. Consider customizing your solitaire with a two-tone setting, such as a white gold head and a yellow gold shank!"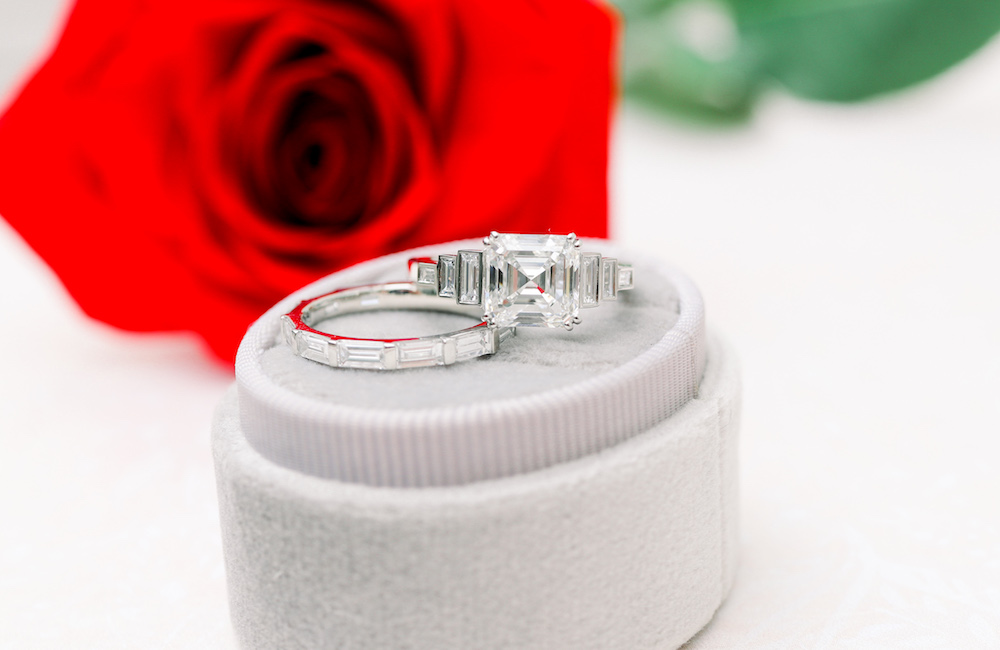 Asscher
"Go custom! These special and unique stones need a one-of-a-kind setting. With a custom ring, you can get creative, even combining step cuts and brilliant cuts for a look that's all your own!"
These pairings are sure to wow any spectators! So don't be afraid to show off that bling—you've earned the bragging rights!
Stories you might like